On the 5 of October 15 pupils of the School №50 with their teacher of biology – Natalia Milunova have carried out the action of Landscape design on the territory of the school. The action passed within the limits of the project of the Training Center "On a Visit to the Forest" Schoolyard Landscaping Project".
Students have started to work with huge interest, offering the variants of landing of plants. Under the scheme in the developed Project of landscape design of a schoolyard it was planned to plant an euonymus and mountain ash on an abrupt slope. But students were afraid that the young, not strong culture will not sustain a descent of spring snow. So, it has been decided to plant bushes on the top of the slope
The students were very interested with how to care for plants and how they will look like when they grow up.
In an hour there were planted 60 seedlings of forest tree crops and more than 50 rhizomes of the fine-leaved peony, iris (dwarf, leafless, solelyubivy, siberia).
For the first time in its history the school has received such a gift, before that only parents of students brought seedlings from suburban areas. The students are very grateful to Training Center and Alcoa Foundation, which is supported Schoolyard Landscaping Project "On a Visit to the Forest".
The project is part of Alcoa Foundation program, "Ten million trees."
()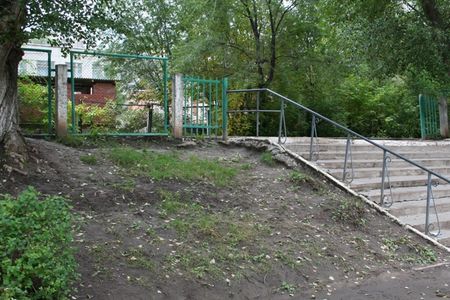 1. Before...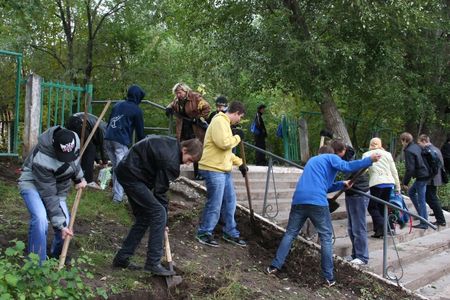 2. Soon there will grow a forest!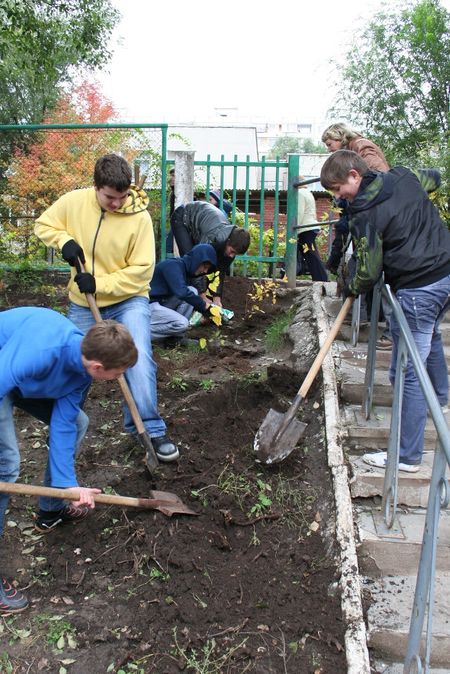 3. Removing old roots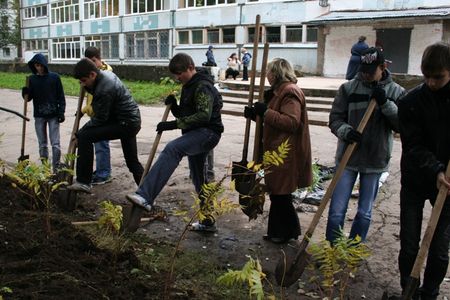 4. Well done!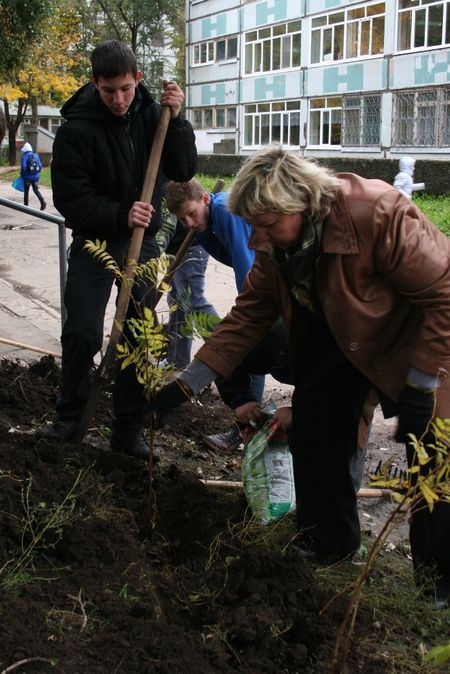 5. Mountain ash should be planted so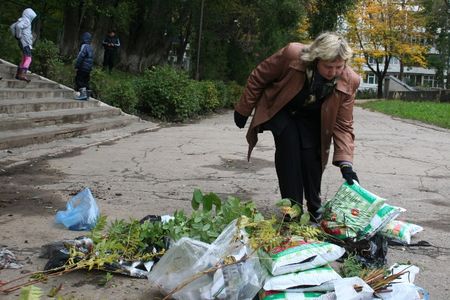 6. Guys take care of the fertilization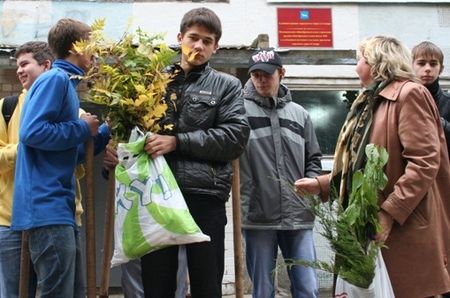 7. All seedlings must be planted!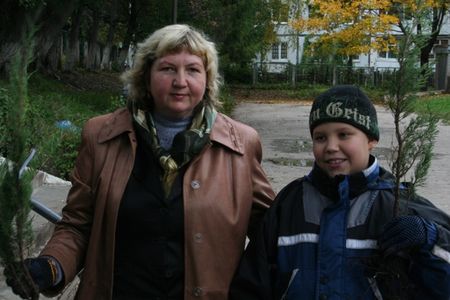 8. Natalia Milunova with her student.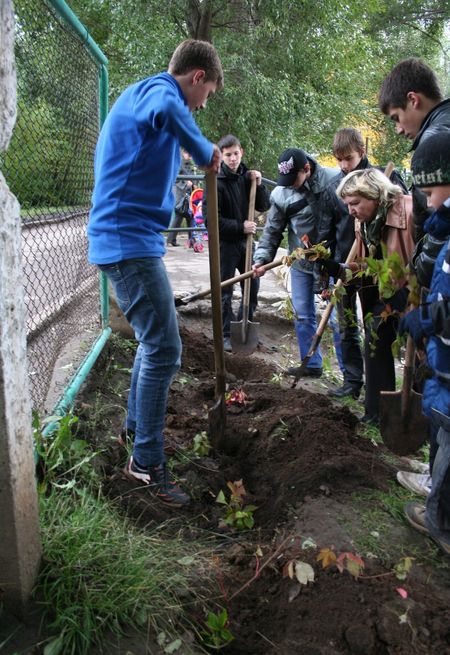 9. Plantin.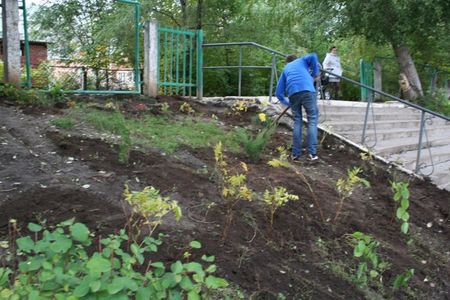 10. Schoolyard after work