On March 17th , 2012, 30 students 7th grade of the school № 162 took part in an ecological hour «An oil spill and its elimination». Galina Kotsjubinskaya, the leading expert of department of water resources and students of a chair «Chemical technology and industrial ecology» SamGTU – Anna Kozulina and Sergey Sapronov have conducted the lesson.
First of all, schoolboys have been acquainted with the formula, an origin and properties of oil. Anna also told the children about the consequences of unwise human activity andhow it leads to anything: pollution of surface waters, destruction of birds, animals, plants, mutations offspring...
Sergei showed an oil spill in the aquarium. Schoolchildren fascinated by the process of cleaning water from oil with sawdust andmineral wool. One of the students even had "devoted to the oil industry," accidentally poured overhis hands and a notebook on the biology of the oil.
After the lesson the whole class in unison said, thanks to the guests. A school program coordinator, "Green City" - Irina Konstantinova invited experts to give such a lesson in another class, after the school holidays.
The «Green City» program is supported by the Alcoa Foundation.
()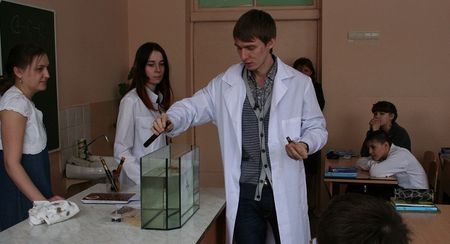 1. On the photo from left to right: Galina Kotsjubinskaya, Anna Kozulina, Sergey Sapronov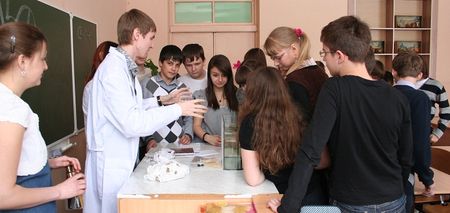 2. Oil has spread on a water surface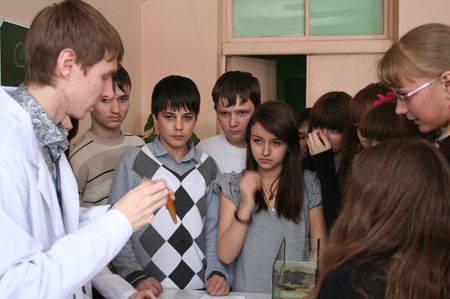 3. Cleaning the water surface by means of PEAHENS