On May the 4'th, 2012 in school № 96 passed an ecological lesson – an action «Let's reduce a waste! ». Conducted a lesson of the students of the Samara State University (SSU) – Stetsenko Anastasija and Karpenko Olga have conducted a lesson.
They told about a problem of collecting waste and it's recycling. Начало формы
The students presented a slide-show and urged school- students not to buy "one-day things". People used to buy "necessary" things. Using them once or twice, people often throw neat clothes, toys, and not thinking about how much money is spent on their disposal.
Students suggested pupils to organize collecting the good things, which can be used by poor people, but because they got out of fashion, nobody uses them. Things will be transferred to second-hand store, and the proceeds will be directed to charity:
Implementation of educational work with children in orphanages;
Part of the unsold items will be transferred to the funds to the poor and social services: Family centers, orphanages, shelters for animals.
School students with huge desire agreed to take part in an action. The most active participants of the action will receive letters of thanks from the Samara State University. Young social workers warned school - students that in order to take part in the action and bring the old stuff, you must obtain permission from their parents.
Ecological hour was held in the framework of Alcoa Foundation and the Training Center for Ecology program – "Green City", and was attended by 25 students of the school.
()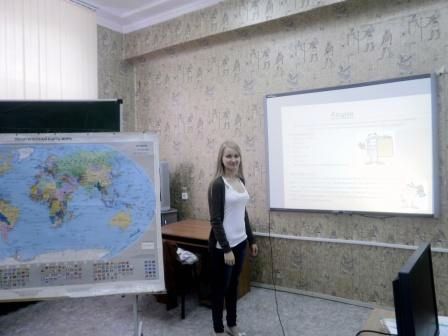 1. Anastasija Stetsenko talks about sorting waste in Germany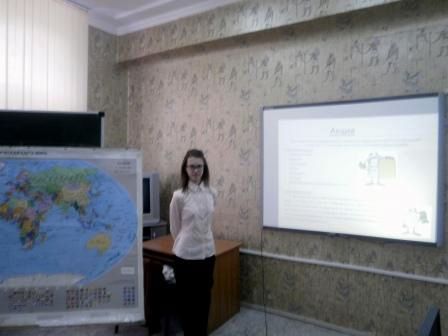 2. Olga Karpenko acquaints children with the conditions of the action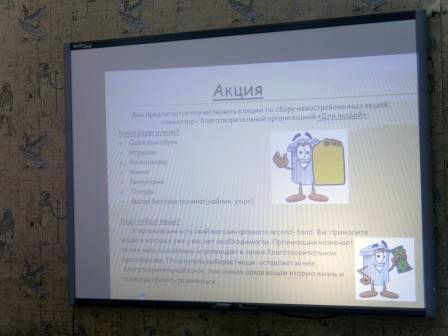 3. Bring old clothes - reduce the cost of their disposal!