On May 16th, 2012 in the Samara botanical garden there took place an action of improvement of the garden's territory. Pupils of school № 147 and volunteers of Alcoa SMZ took part in it.
At first on our sponsored area "Zhigulevskaya hill" pupils worked under the direction of Galina Shishkina – the teacher of biology and Irina Ruzaeva – the head of flora department of the garden. School - students cleared rapidly from the hill overgrown weeds, clogging rare ornamental plants, dug the ground under the landing of the rare species of plants and planted Dictamnus - a perennial herb.
After a snack school - students with Galina Shishkina walked through the garden and enjoy its cool and smells of flowering plants in it.
But, as the work in the garden no end, here come the evening volunteers Alcoa SMZ. Excursion to the garden for employees held Ekaterina Kudryavtseva - research worker of the garden. After a short walk, volunteers set to work: weeding and hoeing a young willow, larch and spruce ordinary, removing weeds and prepare soil for planting rare species of plants.The work prospered, and Ekaterina Kudryavtseva only had time to give new job to volunteers, the youngest of whom was the 4-year-old Zlata Gugueva, who struggled with weeds as adult! After work, Yuliya Pistoletova - Coordinator of the action from Alcoa SMZ, invited everyone to have a bite. All participants were satisfied with the action, everyone had a huge benefit to botanic garden and it was a rare opportunity to stroll through the garden after work.
The action was held in the framework of the "Green City" with the participation and support of Alcoa SMZ volunteers and Alcoa Foundation.
Botanic Garden is grateful to all participants of the action!
()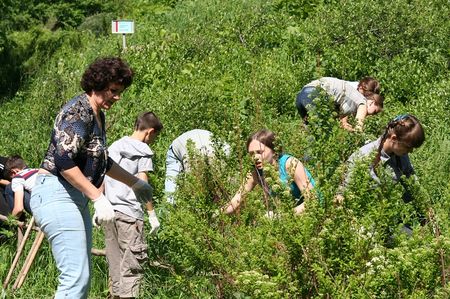 1. Uprooted weeds, overgrown rapidly in our area patrons "The Natural flora of Zhiguli Mountains"

2. Prepare soil for planting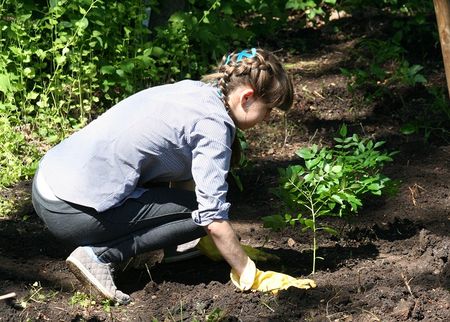 3. Planting Dictamnus - a perennial herb.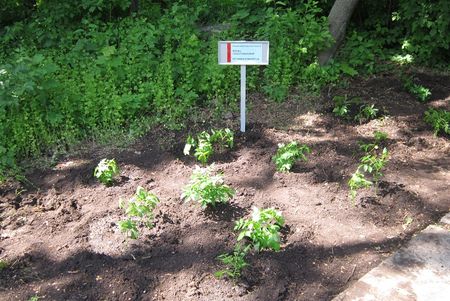 4. Raise and please the eye!

5. School - students — participants of the action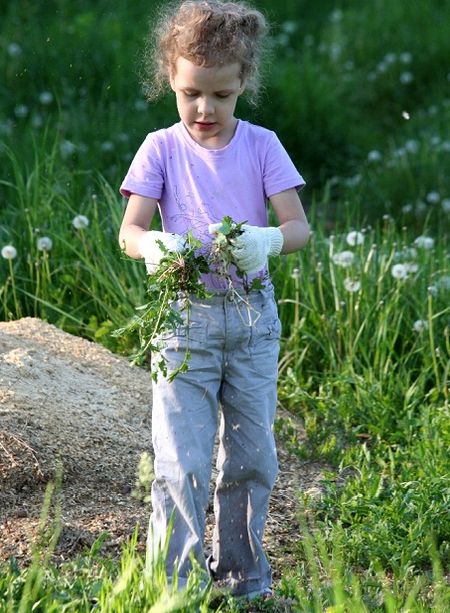 6. The youngest participant of the action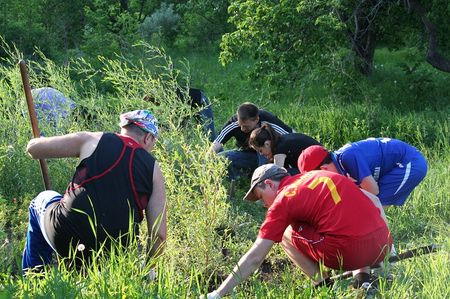 7. Volunteers of Alcoa of SMZ on weeding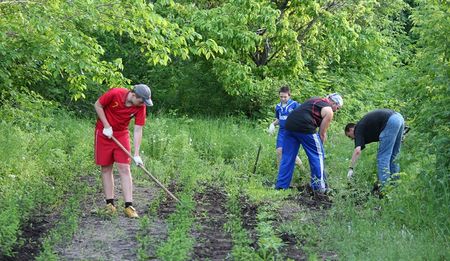 8. Loosen young larches and fir-trees, digging over the soil