On September 14 th, 2012, 15 pupils of school № 147 under the direction of the teacher of biology - Shishkina Galina made monitoring expedition on cleaning of the territory of the Botanical garden.
Seventh-graders were met by Irina Ruzaeva – the head of department of flora of the garden, already familiar to them by spring eco-hours. But if in the spring - it was only theoretical classes, now the guys were able to do an internship and not only be charged by energy, which the garden is filled, but also to help a unique urban area!
In - the first, the girls and boys in a few minutes cleared the area of steppe flora size of 10 acres of dry grass, folded it in two big stacks and burned. And secondly, school-students started to clear our sponsored territory – «Zhigulevsky hill» of roughly expanded weeds.
It is necessary to note that pupils arrived to the Botanical garden after lessons. Therefore the traditional having a snack (cakes and the juice), prepared by Training Center, pleased to them! Children complained that live so far from the Botanical garden (in Zubchaninovka) and seldom presume similar trips, after all the garden doesn't work on days off, and weekdays are taken with study.
Expedition to the botanical garden was part of the school program "Green City."
()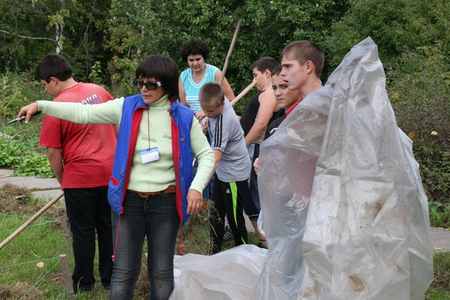 1. Irina Ruzaeva tells about the forthcoming work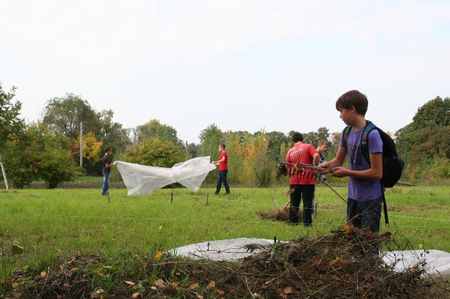 2. We start to work!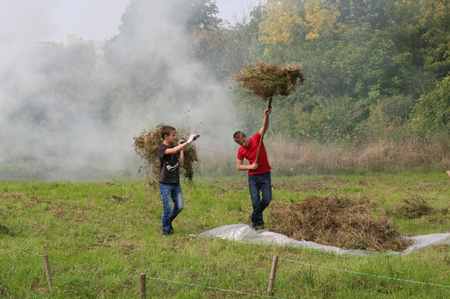 3. To work together more cheerfully!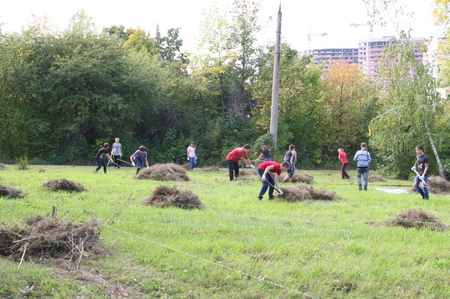 4. Works are close to end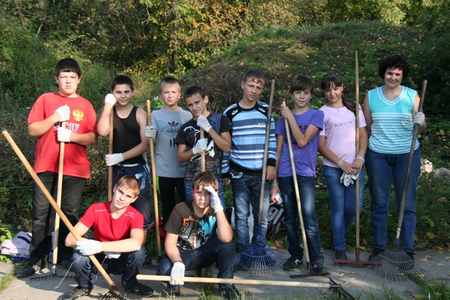 5. Tired but happy!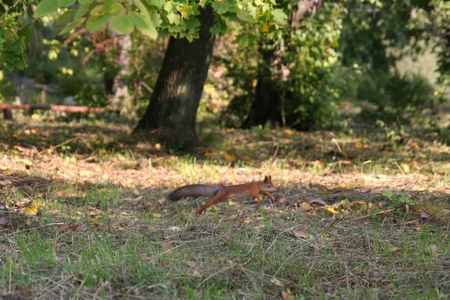 6. The inhabitant of a garden came to thank children for work