This year in a yard of school it was decided to land birches to «The avenue of first graders» and our action on gardening of a schoolyard got some solemnity and the importance. And not only first - graders left after lessons to decorate a schoolyard. Their senior companions from the 10th class helped them.
The work was in full swing in unison: senior dug pits for planting trees, and kids, in examining each in a tree, began to put them under the guidance of a teacher of geography Larisa Kerzhentseva.
As in the previous school, Vladimir Kolbasin - Assistant District Samara Volga Cossack chieftain was assistant in setting the environmental stand. He quickly assembled construction of stand and along with the boys from class 10 installed it on the very spot where the alley.
All participants of the action were satisfied with work and promised to protect and care established plants: 4 mountain ashes, 20 birches and 20 bushes of maiden grapes.
The action was conducted within two nature protection projects of Training Center: «Green city» and project professional orientation of students "Environmentalist as a lifestyle". 16 pupils of the 10th class and 17 first graders took part in it. (24 plants were landed by to the program «Green city» and 20 plants - due to the program professional orientation of students "Environmentalist as a lifestyle").
()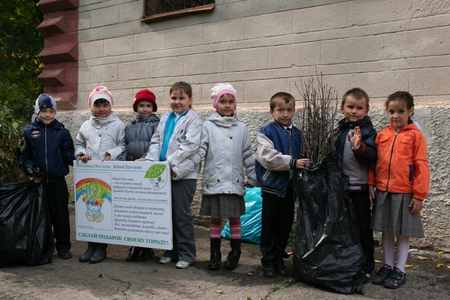 1. First graders to a laying of the avenue are ready!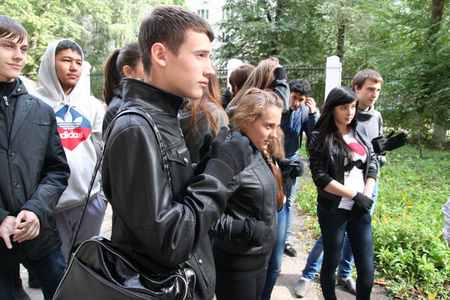 2. The tenth class listens carefully a task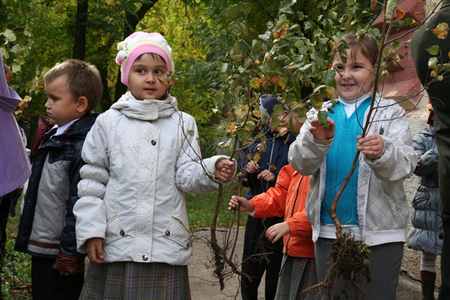 3. Wishing to plant a tree rose in turn!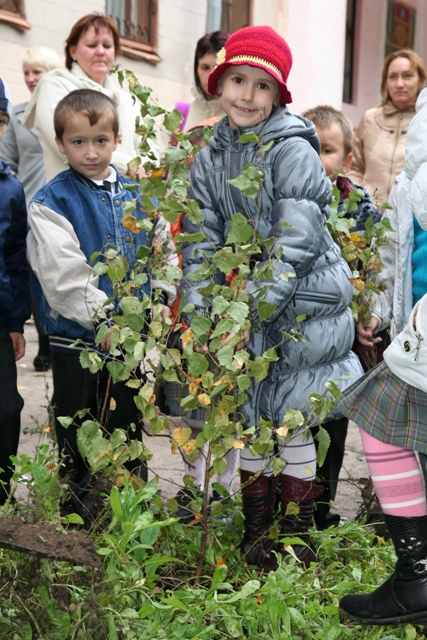 4. The first birch is planted!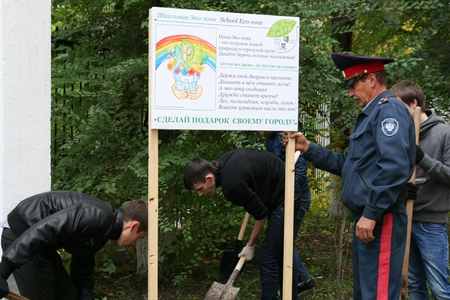 5. Now we will establish the environmental stand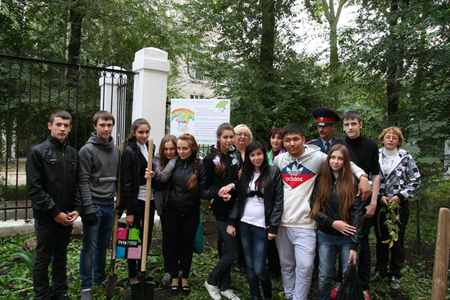 6. Upon termination of work