Teacher's Day for the school № 162 was marked by a happy event - an accomplishment school «Eco-zone».
Pupils of the 11th grade waited for a long for event. Even before arrival of specialists from the Training Center of ecology they prepared holes under planting of trees and chose a place for stand. Irina Konstantinova – the teacher of biology help students with it. Despite the drizzling rain, everyone enjoyed raising the Red book plants and set the environmental stand.
In the school yard there were planted: birchs (10), rowans (10) and perennial Red book plants - Siberian iris (20), primrose (20), clematis (3). These flowers are in the Red Book of the Samara region and the Botanical Gardens are grown it specifically for the school "eco-zones" where children can see them not only in the pictures, but also to plant and care for them.
In addition, students planted 32 maiden grape bushes near the metal fence, which in the future will hide the iron construction.
The action was conducted within two nature protection projects of Training Center: «Green city» and project professional orientation of students «Ecologist as way of life». 12 pupils of the school took part in it.
Аll ninety-five plants were planted: 80 plants were landed by to the program «Green city» and 15 plants - due to the program professional orientation of students "Environmentalist as a lifestyle".
()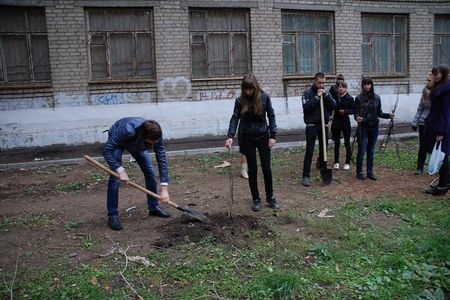 1. The school yard in this place looks like a wasteland...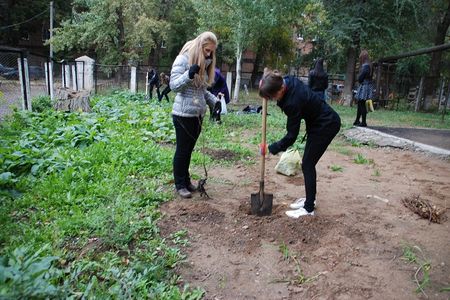 2. The birch will grow here!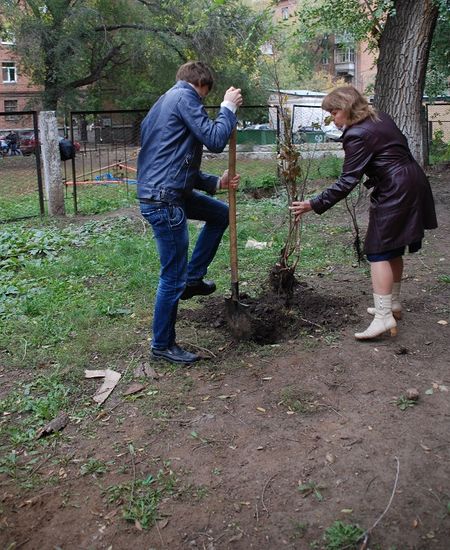 3. Irina Konstantinova shows how to plant trees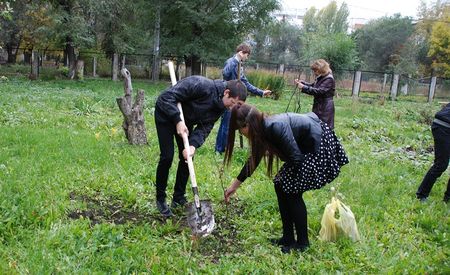 4. School–students are working conscientiously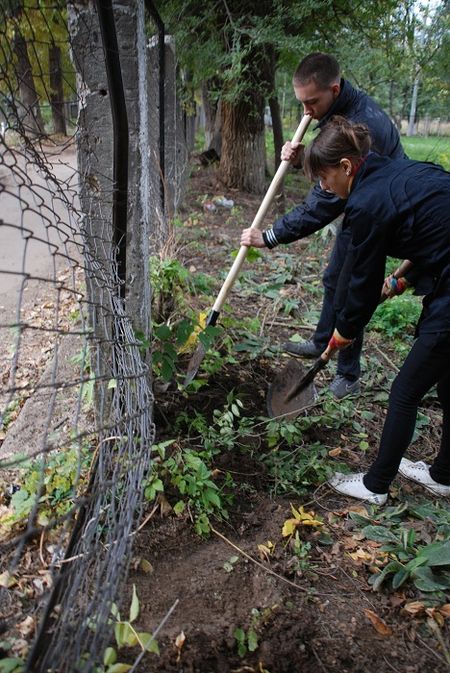 5. And near the fence was put girlish grapes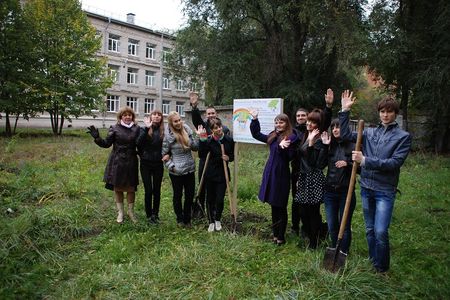 6. Finally set the environmental stand