February 4, 2013 in the school № 162 were two environmental seminars for students on the theme: "Culture of Waste Management." The seminar was conducted Galina Kotsyubinskaya - Specialist Expert of Department of Water Resources and the head Ecoclub and student of a chair «Chemical technology and industrial ecology» SamSTU - Alexander Fandeyev.
The seminar was told children that the waste generated in the process of human life, are a danger for human health and for the environment. Students learned that the waste has a specific hazard class, and not all of them can just throw it in the trash.
Galina Kotsyubinskaya gave a presentation to students and showed the device of solid waste and plant of recycling debris. In addition, 162 school students know that some types of waste can not themselves destroyed in the environment and this waste must be recycled.
Alexander Fandeyev showed the students the environmental marks that are placed on packages and designed to inform consumers about the environmental performance of products, as well as environment-friendly methods of their use and disposal.
At the end of the seminar the lecturer held a short environmental quiz, and after it answered the questions of students.
The "eco-hour" was attended by 52 students. The «Green City» program is supported by the Alcoa Foundation.
()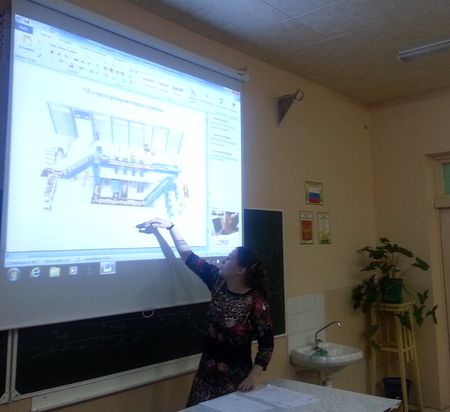 1. Galina Kotsyubinskaya talks about the plant of waste recycling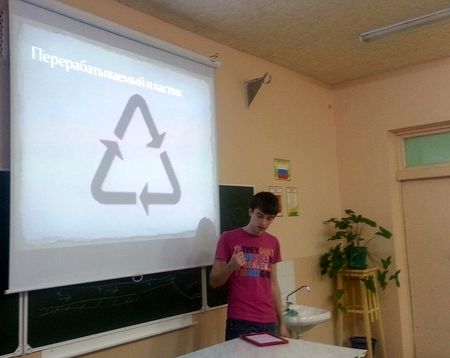 2. Presentation Alexander Fandeeva about environmental marks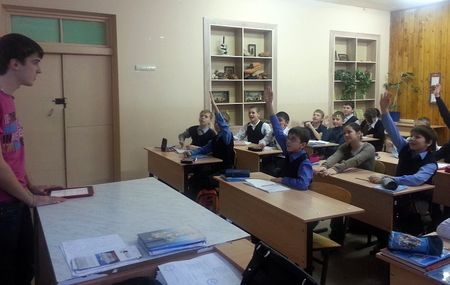 3. Exciting environmental quiz for students