February 7, 2013 in the school № 147 Ruzaeva Irina — Ph.D., Head of the flora department of Samara Botanic Garden, told the students about the relic plants growing in Samara Botanical Gardens.
At the last environmental seminar, students learn how to work a botanical garden, and how employees draw up new garden plants available to them from other botanical gardens in Russia and abroad. Pupils were told that a botanical garden has the status of protected area and its boundaries strictly forbidden to move outside specially equipped paths, roller skates and bicycles are prohibited to walk with the animals, pluck the flowers and other plants. Irina told the children that work in the garden very much and not enough effort only employees of garden and that's why need help of volunteers. The students offered their own assistance botanical garden. Pupils thanked Irina and said goodbye to a meeting at the Botanical Garden.
The "eco-hour" was attended by 26 students. The «Green City» program is supported by the Alcoa Foundation.
()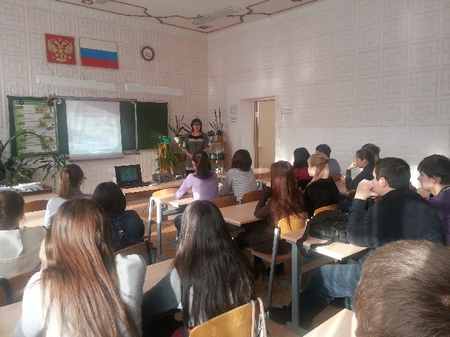 1. Irina tells about the status of the Botanical Garden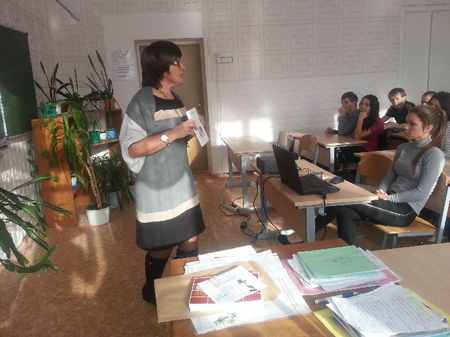 2. Demonstration of individual cards of the plant