March 11 in the school № 96 Samara came specialists of Alcoa SMZ Julia Pistoletova and Valery Pechorin to order to tell students in grade 9 by the ecology in the industry.
Valery Pechorin, Head of Ecology Alcoa SMZ, made a presentation to students in which he described the the basis of ecological safety for example, steel plant, Alcoa, located in the city of Samara. Students understand that SMZ almost does not noxious emissions because of the use of modern technologies to reduce their toxicity. Thus, Valery Pechorin dispel the myth that plants with modern treatment technology is very harmful environmental and told the children that the greatest amount of emissions Environment receives from cars.
In the second half of the seminar Julia Pistoletova demonstrated presentation and told interesting facts on applications products Alcoa SMZ.
The "eco-hour" was attended by 16 students. The «Green City» program is supported by the Alcoa Foundation.
()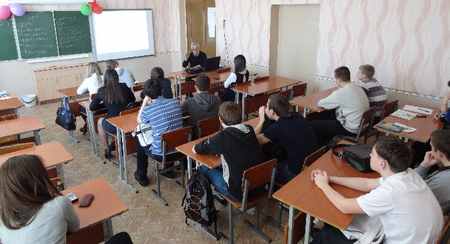 1. Valery Pechorin about the environmental safety of Alcoa SMZ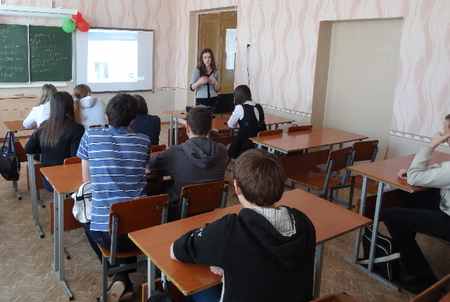 2. Julia Pistoletova with interesting facts about aluminum