October 9, Training Center for Ecology organized and successfully completed environmental action on the improvement of the school yard.
"Eco-Zone" was founded by students of school and staff of the Training Center for Ecology in 2012. Within the boundaries of "Eco-zone" students planted different kinds of trees, shrubs and flowers, and most of them are listed in the "Red Book." In addition, "Eco-Zone" was identified a special environmental stand.
The spread of red-plants, and including their planting in the school "Eco-zones" creates an exceptionally positive effect to avoid the extinction of rare plant species.
"Eco-Zone" of school number 72, like any urban area, has a great human pressure, and therefore strongly affected plants, and some of them die at all. Within the past ecological Action pupils eighth and ninth grades of school number 72 under the guidance of a teacher of biology Natalia Iskakova planted in the school of "Eco-zone" new Red Book plants instead of the victims. For the development of a school of "Eco-Zone" 50 seedlings were prepared by specialists Botanical Garden: 5 European Spindle tree, 5 Clematis, 20 Lily Kudrevaty and 20 Cyanosis blue.
The action was attended by 11 volunteers of school number 72 GO Samara.
«Green City» program is supported by the Alcoa Foundation and Alcoa SMZ volunteers.
()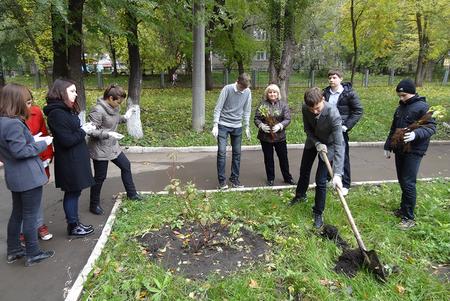 1. Prepare the site for planting works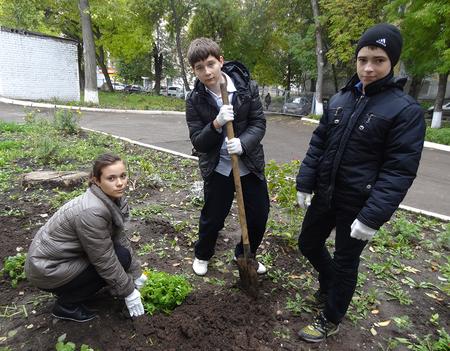 2. Today, we plant the plants of the Red Book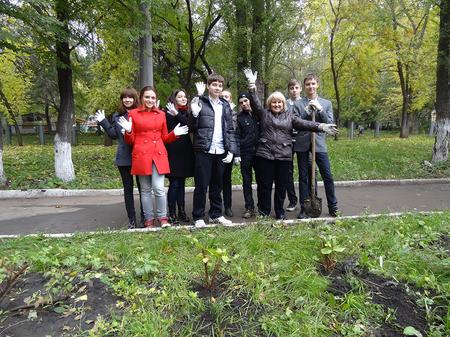 3. Our yard will be beautiful!