October 10 Training Centre for Ecology School has provided students the opportunity to plant in their territory plants listed in the "Red Book». For planting of rare plants volunteered students seventh and eighth grades.
Tamara Starkova, a biology teacher, and her students set a goal to landscape the school district and thus give it esthetic look. For the improvement of the school grounds were prepared 50 seedlings: 5 European Spindle tree, 5 Clematis, 20 Lily Kudrevaty and 20 Cyanosis blue. These plants listed in the Red Book of the Samara region and the Botanical Gardens were grown specifically for the school "Eco-zone".
After all the plants were in their seats, the students of the school thanked Dmitry Efimov - specialist of Training Center for Ecology and asked to organize such an event is more often.
The action was attended by 14 volunteers of school number 90 GO Samara.
«Green City» program is supported by the Alcoa Foundation and Alcoa SMZ volunteers.
()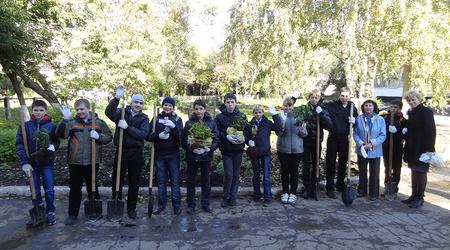 1. Ready to work!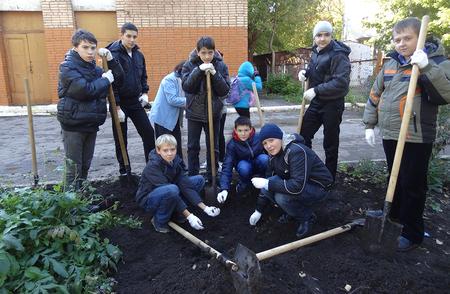 2. There will be a big flower bed!


3. The team of young environmental activists school number 90