October 21, 2016 with interest held a seminar for students 7 Class B of school number 147, dedicated to water conservation issues.
"Eco-hour" held a teacher of biology and ecology of the school number 147 Galina Shishkina - our constant environmental consultant working with students.
The main accent was made on the indisputable facts: Water has a critical role in the geological history of the planet Earth. Without water is impossible the existence of living organisms. Most of the technological processes in the chemical industry and metallurgy, the manufacture of medicines and food products occur mainly in aqueous solutions. Enormous role played by water in the home.
Students practically free of any mistakes answer the quiz questions about Samara plumbing problems and water savings.
The seminar was attended by 19 students of class 7 B.
This seminar is a part of the "Protecting the Eco-system of the Samara River" Project, which performed with the financial support of Arconic Foundation.
()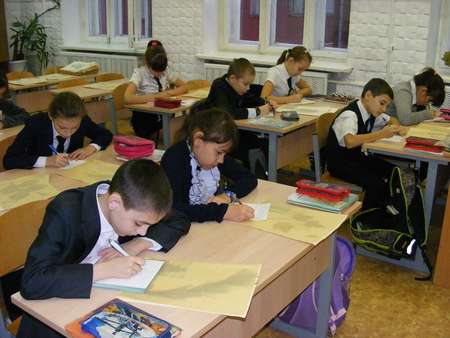 Students answer the quiz questions