November 10, 2016 students of 10 B class of school № 162 prepared and conducted interactive Ecological Journal "Plants - endemic of the Samarskaya Luka" for sixth grade students of their school.
Students of 10 B class at the initiative of biology teacher Irina Konstantinova prepared themed interactive Ecological Journal, which they showed to the sixth graders. The responsible organizer became Jana Elufereva and these students held lessons: Lily Ismagilova, Dmitry Agamaliev , Arina Buklova, Rafael Abdulganiyev, Anastasia Poskonina, Julia Strokina, Victoria Nozdyakova, Darya Khudyakova, Violetta Zhiganova.
"Have mercy ..." Such conscription would be desirable to install at flowering meadows. In fact, it's a miracle - yellow, blue, white flowering hillsides and forest lawn. How long can be preserved this beauty? It's so great temptation to take this beauty and to bring home, and then should be thrown in the trash floral remains. It is known that the plant resources of the Samara region and the whole of our planet are limited. People do not hesitate to continue to collect medicinal plants, flowers, roots trampling, damage the kidneys, breaking branches of beautiful flowering shrubs and trees, and so from year to year. And therefore, first reduced the number of species, then it could disappear forever in this area. Among these plants are so many unique and of great scientific and practical interest.
The great wealth of the Samara region is the National Park "Samarskaya Luka", was founded in order to preserve the unique natural complexes that have special ecological and aesthetic value. Of particular scientific interest are the plants - endemics of Samarskaya Luka: Carnation Volzhskaya (Dianthus volgi-cus), Gypsophila Zhigulevsky (Gypsophila Zhegulensis), spurge Zhigulevsky (Euphorbia Zhiguliensis), Thyme Zhigulevsky (Thymus Zhegulensis), and 18 species listed in the Red Book of the Russian Federation. But the fences and conservation status does not help to preserve these unique plants, but all together we can save them from extinction, protecting them from trampling and disrupting.
Environmental lessons held in two classes: 6 A and 6 G for a total of 53 students.
Events were held in the framework of the Project "Protecting Thymus at Samarskaya Luka", which performed with the financial support of Arconic Foundation.
()

-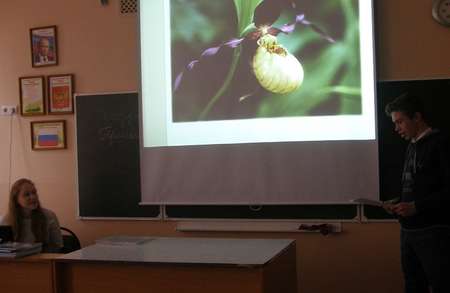 -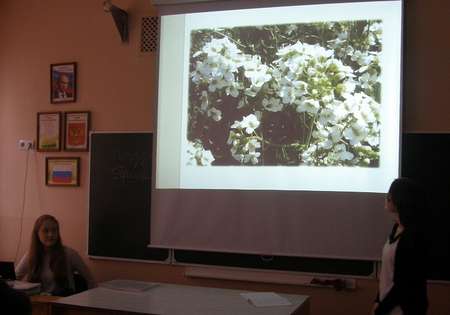 -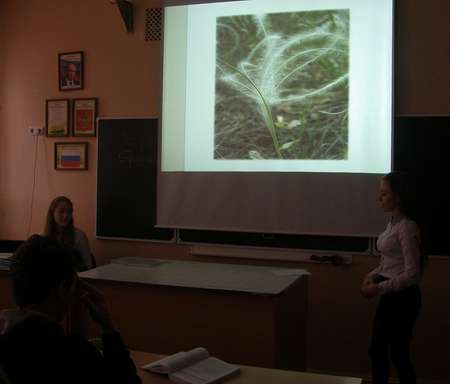 -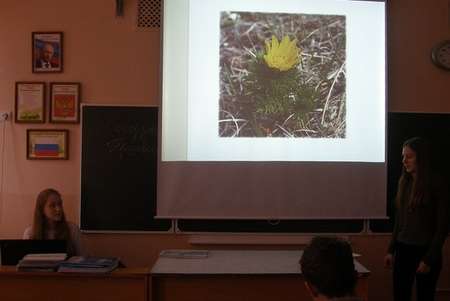 -