November 11, 2016 students of 10 B class of school № 162 prepared and conducted interactive Ecological Journal "Plants - endemic of the Samarskaya Luka" for ninth-graders students of their school.
Students of 10 B class at the initiative of biology teacher Irina Konstantinova prepared themed interactive Ecological Journal, which they showed to the sixth graders. The responsible organizer became Jana Elufereva and these students held lessons: Lily Ismagilova, Dmitry Agamaliev , Arina Buklova, Rafael Abdulganiyev, Anastasia Poskonina, Julia Strokina, Victoria Nozdyakova, Darya Khudyakova, Violetta Zhiganova.
Samarskaya Luka - a kind of museum of history and nature with its monuments, which are embodied in the stone - it's landscapes, and in living form - a community of plants and animals. Zhiguli - it is the only mountain of tectonic origin, not only on the Volga, but throughout the vast territory of the Russian Plain. The oldest layers from coming to the surface - about 300 million years. And since the Samarskaya Luka never experienced the actions of glaciers, here it is registered a large number of plants - endemic species - those that grow only in certain areas of the globe, and nowhere else. Thyme Zhigulevsky - one of the endemic species of Zhiguli which to need in protection and restoration of populations.
Environmental lessons held in two classes: 9 A and 9 B for a total of 43 students. In the organization and conducting of "Eco-hours" was attended by 15 students of 10 B class.
Events were held in the framework of the Project "Protecting Thymus at Samarskaya Luka", which performed with the financial support of Arconic Foundation.
()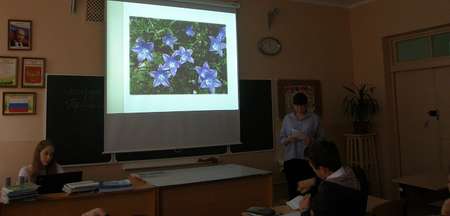 -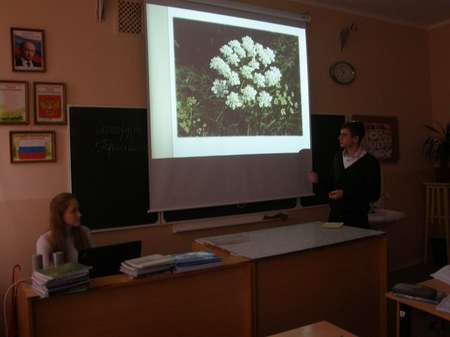 -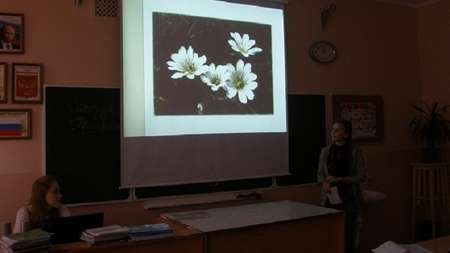 -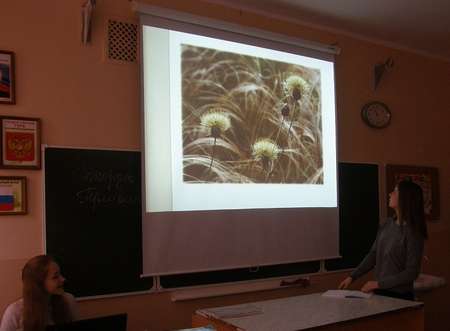 -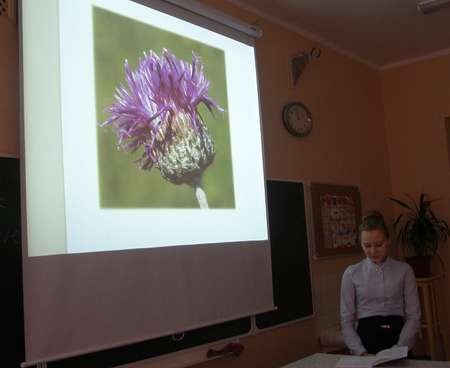 -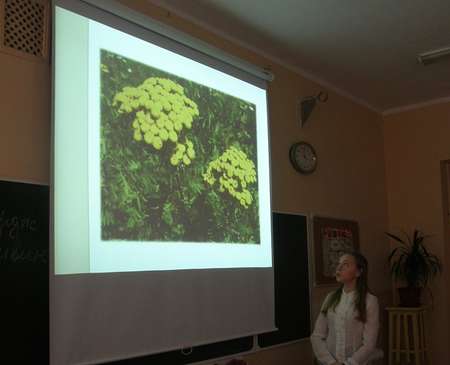 -