December 2, 2016 the environmental lessons, showing the danger of littering our planet household waste, held in 5 A and 5 B classes of school number 147.
At this time, for students of 5B class the Seminar prepared and conducted Nigina Shestakova, the student of Class 8B. She spent an informative excursion into the world of ejected plastic things, which were left after a holiday in nature by people, or it were thrown out of their homes.
And on another lesson, the students of class 5 A was listened by their classmates - Dinard Isyanbaev and Vika Sygurova about the problems and consequences of the accumulation of household waste in nature, was compared rate of decomposition of various wastes - from paper to plastic. Especially vulnerable by littering a beautiful natural area, such as National Park "Samarskaya Luka", where there is always a lot of people a rest. After visiting people leave garbage, such as plastic bottles, foil of candy, variety of packaging, and they do not think about the consequences for nature: in fact this causes changes in natural communities and even the extinction of some species of plants and animals.
The main achievement of of these seminars are the conclusion about the obviousness of separate waste collection and waste recycling, conclusion about the need to observe cleanliness in current of holiday and care of nature.
Two environmental lessons conducted in classes 5A and 5В for a total of 44 students.
Events were held in the framework of the Project "Protecting Thymus at Samarskaya Luka", which performed with the financial support of Arconic Foundation.
()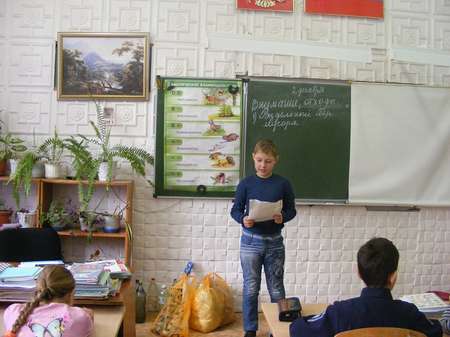 1. About debris problem in nature explains Dinar Isyanbaev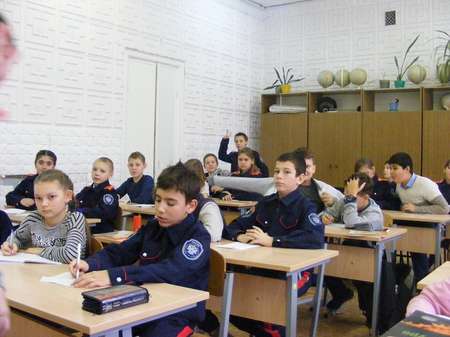 2. Talk about the decomposition of waste in nature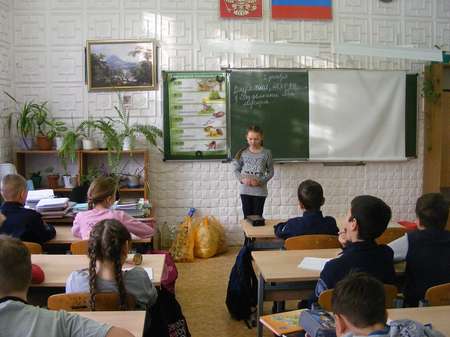 3. Vika Sygurova continued Seminar