December 5, 2016 the long-awaited thematic lesson "Samara-steppe river" have been for pupil of 7B class school number 147.
At these "Eco-hour" the teacher of biology and ecology Galina Shishkina has presented in an entertaining form a major theme of the problems of small rivers by the example of Samara. Today it is difficult to imagine that the Samara River was once navigable almost throughout its length. Larger vessels transporting cargo along it up to the mouth of the Volga. Now Samara shallow. And in some places it is simply no - continuous sandy shoals. Why? This was said in the lesson. Experts say: Small rivers are dying before our eyes, turning into sewers, framed along the banks of dump sites. Humanity affects very much. On our attitude and behavior in nature depends on the state of the river.
In seminar 19 students of 7B classes were participated.
This seminars are a part of the "Protecting the Eco-system of the Samara River" Project, which performed with the financial support of Arconic Foundation.
()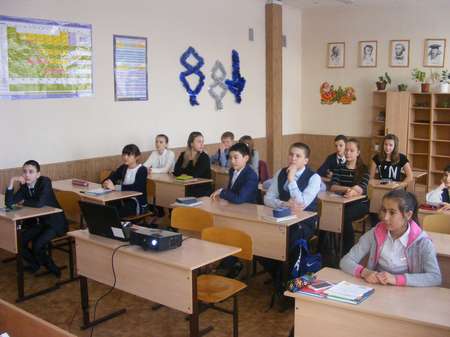 -