July 18, 2017 passed the final exit to Molodetsky mound in order to monitor the state of the ecological path, which created by the "Protecting Thymes at Samarskaya Luka" Project, and evaluate the Thymus Zheguliensis population.
Local volunteers, led by the project coordinator Irina Zubkova, accompanied by the national park staff, took the route of the created the ecological path and they were convinced that she perfectly copes with her task: there were no unauthorized trampling. Our information stands were very right installed before going up to the top of the Molodetsky mound and now it educate tourists about the value and vulnerability of Zhigulev's endemics.
And the populations of Thymus Zheguliensis can now be seen in abundance along the whole slope, and even single plants on the trail grow in safety.
Of course, rainy summer contributed to the restoration of the plant population, including through decrease in the number of tourists. So, this year Nature itself has acted as an ally of the fulfillment of the goals of our Project, but this only increases the effectiveness of the achieved results. After all, today we can state that the Project has been very successful at all its stages, the goal of promoting the conservation of endemic species of the Molodetsky Mound has been achieved. All this shows that we are on the right track, and such work requires continuation and regular monitoring.
Event was held in the framework of the Project "Protecting Thymus at Samarskaya Luka", which performed with the financial support of Arconic Foundation.
()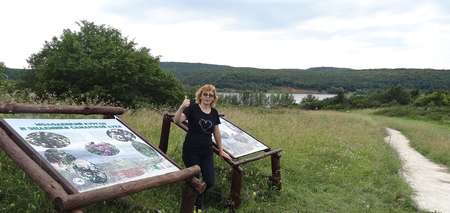 1. Our information stands were very right installed before going up to the top of the Molodetsky mound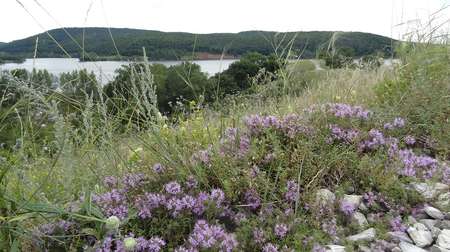 2. Blooms Thymus Zhigulevsky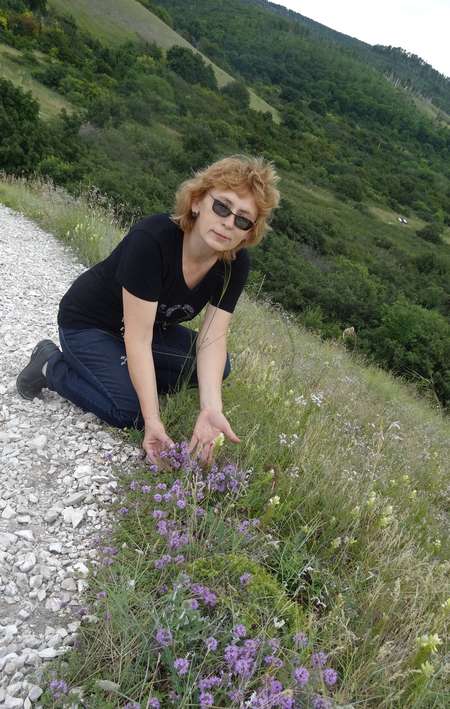 3. Irina Zubkova: Thymus next to the path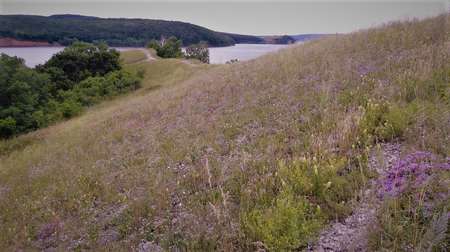 4. The population of Thymus on the slopes of the mound