On the 17th of February in the school №147 there was a seminar «The Industry and city ecology on an example of Alcoa SMZ» for 26 students of class 5.
The expert in ecological education of the "Training Center for Ecology and Safety" - Tatiana Guguyeva has told to the school students about the project of the Training Center & Alcoa Foundation – «Green City».The project has interested children and they have begun to write down names of competitions and a theme for creative works.
When Tatyana has passed to the slide-show about Alcoa, children have quickened. It turns out they, along with biology teacher-school coordinator of the project "Green City"Galina Shishkina  has already made ??an excursion to the plant. Galina Shishkina told the pupils about the factory and they made some photos of the flower beds, which are divided into front of the plant.
School students were interested by process of manufacturing of a can tape and especially the information on modernization and the new equipment of the plant which has appeared with arrival of Alcoa.
Upon termination of a lesson pupils have told that they want to make an excursion on the plant and to participate in ecological actions together with volunteers.
The «Green City» Project is supported by the Alcoa Foundation & Alcoa Volunteers.
()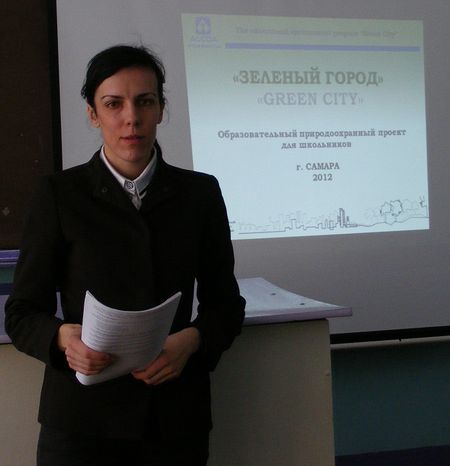 1. Tatiana Guguyeva - about the project «Green City»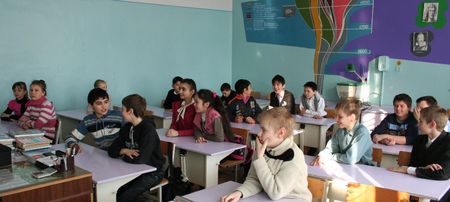 2. In class