On the 12 of March, 2012 on the school № 162 have passed Botanic ecological hours. The Head of the Flower Department - Maria Soboleva and the Head of the Department of Dendrology Tatiana Zhavkina told the students about the work of these departments.
Maria Soboleva told about the history of the garden, its departments and the Flower Department's cooperation. School-students asked many questions about the rare plants of the botanic garden.
The following lesson was led by Tatyana Zhavkina who has told about a science ecology, about the Department of Dendrology and wood plants of the botanic garden. Pupils remain very happy with lessons and have thanked experts an applause.
Ecological hours have passed in the framework of the "Green City" Program, supported by the Alcoa Foundation.
()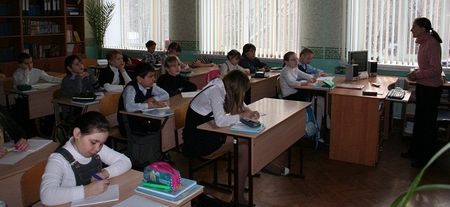 1. Maria Soboleva told about the history of the garden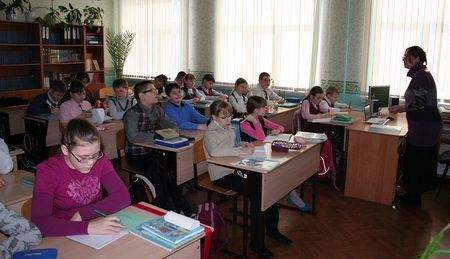 2. Tatyana Zhavkina told about the wood plants of the botanic garden