Has not yet completed the ecological hours in schools, but the actions on the improvement of Samara's green zones has already begun. The first of them - «Let's clear the lungs of the city!», was held on May the11th, 2012 in the botanical garden.
15 pupils of school № 150 took part in it, under the direction of the biology teacher – Svetlana Lukijyanova. In the botanical garden, the children met Irina Ruzaeva - Head of the flora of the garden. Dividing the students into three groups, Irina found occupation for each of them. The first group was engaged in watering the newly planted irises. Second - uprooted weeds, overgrown rapidly in our area patrons «The Natural flora of Zhiguli Mountains». A third was engaged in cleaning and preparing for the landing area of rare plant species.
All children with pleasure replaced a kind of activity and came off textbooks! Everyone enjoyed work in a garden. Irina Ruzaeva praised school students and thanked them. In her opinion it is very important – to use work therapy in younger generation education. In addition to the change of activity, children learn how to practice one or the otheragricultural tools, how to properly care for plants, learn to think and solve their tasks.
Despite the fact that students are tired, it was a pleasant tiredness. Following the work all participants of the action with pleasure eats cakes, prepared for them by the Training Centre for Ecology.
The action was supported by the Alcoa Foundation, under the «Green City» program.
()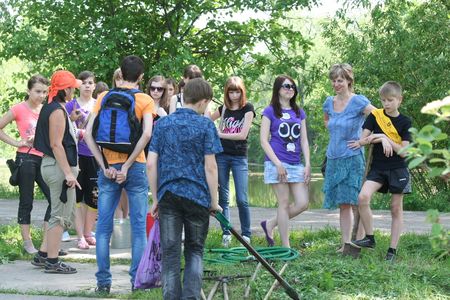 1. Irina Ruzaeva tells to school students that it is necessary to do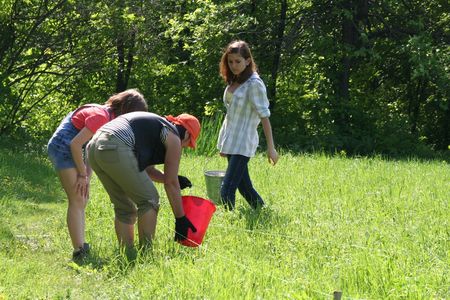 2. We learn to water flowers correctly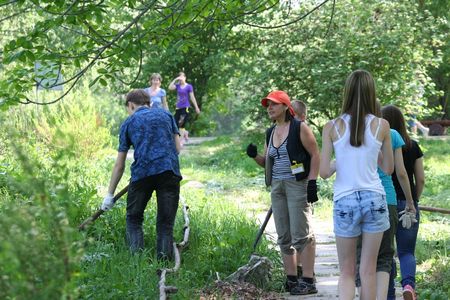 3…. and to dig out weeds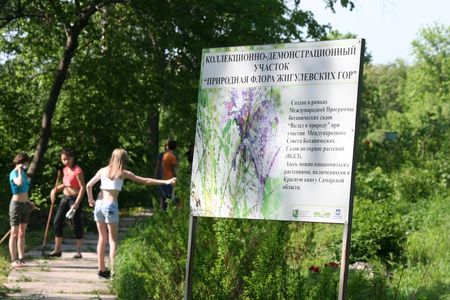 4. Refine collection and demonstration plot «The Natural flora of Zhiguli Mountains»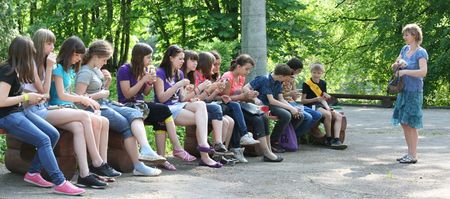 5. Having a snack after the executed work