On May 18, 2013 action was held successfully on the improvement of territories near the boarding school № 113 for students enrolled with developmental disabilities, in violation of the functioning of the musculoskeletal system. More than 2 hours 15 volunteers Alcoa SMZ, school staff and the Training Center planted flowers, raked vegetable waste, arranged flower beds.
In comparison to our offer in 2011, the territory of the school changed for the better, but it's still requires constant care. It's Saturday morning dawned sunny, which added enthusiasm and inspiration to all participants of the action - and the organizers and volunteers, of whom the youngest was 4 years old! As the seedlings were selected perennial flowering plants: cyanosis blue, lily martagon, seedlings were grown in the Botanical Garden of the Samara State University. In addition, the flower beds were planted barhottsy yellow tsiniya (mix) and kosmeya sulfur-yellow.
Everyone was happy that we were able to make their own, albeit small, contribution to the improvement of the environment GO Samara on a specific, albeit a small area.
After the event, the staff and students of the boarding thanked the volunteers for their work and their guests were invited to a tea party.
«Green City» program is supported by the Alcoa Foundation and Alcoa SMZ volunteers.
()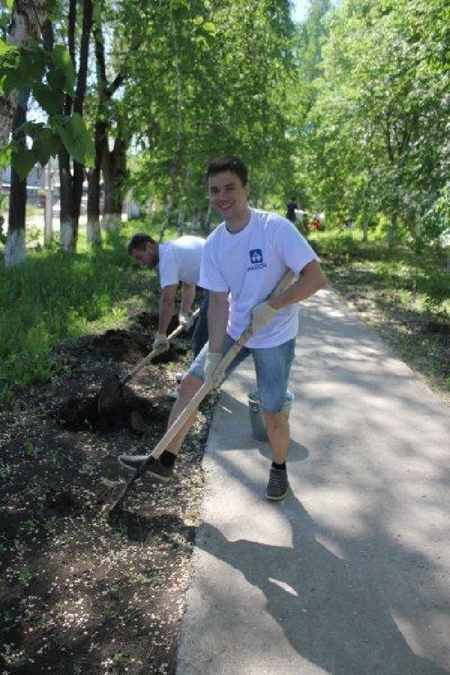 1. Preparing a place for planting.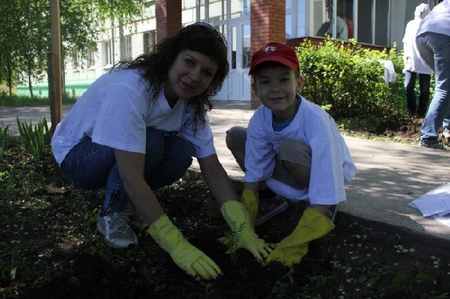 2. Grow to the delight of all!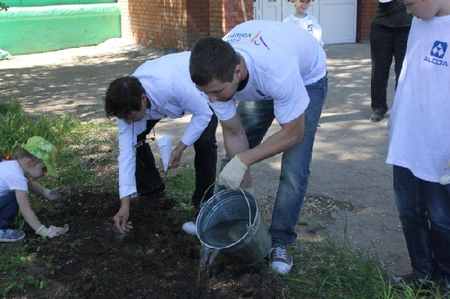 3. Watering? Sure!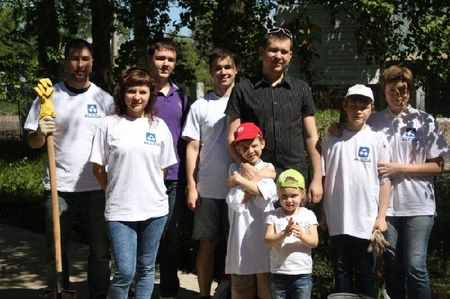 4. We are happy to spend our Saturday for action. Join now!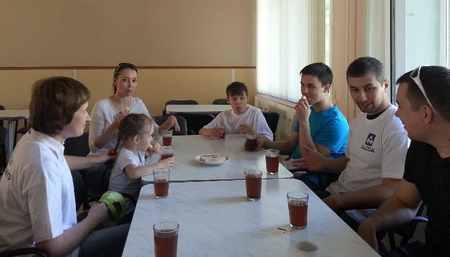 5. A friendly communion over tea after work