May 28, in Samara Botanical Gardens pulled up new helpers. Today - it's the 24 students from school number 162, together with its undisputed leader, biology teacher - Irina Konstantinova.
Today, school-must continue to struggle with overgrown grass, which is very detrimental effect on the valuable kinds of garden plants. On this day, students helped to destroy weeds on two large areas - "Zhigulevskaya Hill" and "Samara steppe." After the students were tasked, they were divided into two groups. One group destroyed the thicket of weeds, and the participants of the second group collected it, and then transferred to a specially designated place. The students worked very quickly and efficiently, as already familiar with this type of work, and not for the first time come to the Botanical Garden. Very hot weather and a large number of mosquitoes strongly interferes with work, but none of these problems have not prevented students to achieve the desired result.
«Green City» program is supported by the Alcoa Foundation and Alcoa SMZ volunteers.
()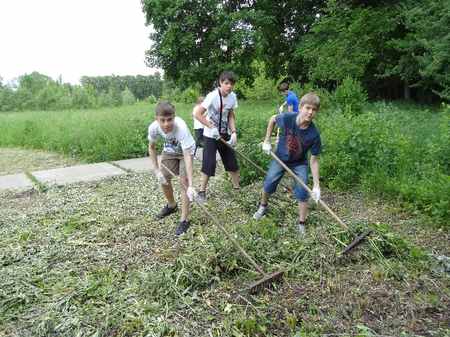 1. Rake up the weeds in the heap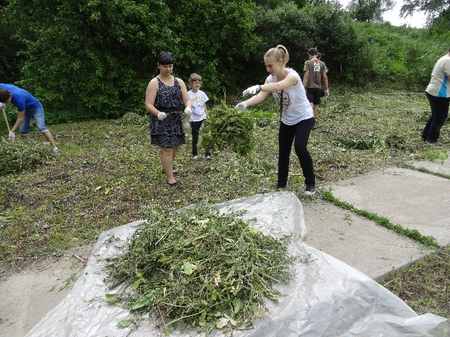 2. Remove weeds from the garden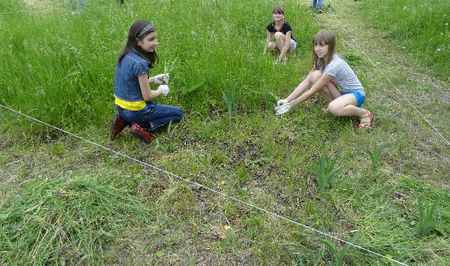 3. We struggle with the growing weeds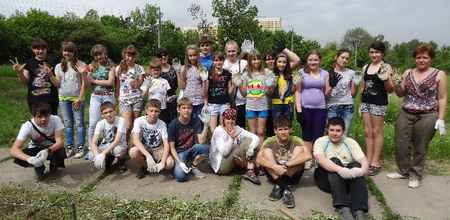 4. Group photo