On May 28th , 2013, 62 students from three 6th grade of the school № 90 took part in an ecological hours "Oil and oil wells device." Environmental seminar held student of a chair «Chemical technology and industrial ecology» Samara State Technical University, Sergey Sapronov.
From the presentation, the students learned that the profession is associated with oil production is a very complex and dangerous. And in order to reduce this risk to a minimum, professionals working in the immediate vicinity of the oil well must undergo extensive training and a lot of internships with professionals in the field.
The result of the oil well is the emergence of oil. In order to get a little closer to the students of the profession, Sergey demonstrated pre-made test tubes with oil and its derivatives. In addition, the students watched a short film which tells the story of how a team of true oil.
During the lessons the students got a lot of interesting and useful information, they thanked their guest.
The «Green City» program is supported by the Alcoa Foundation.
()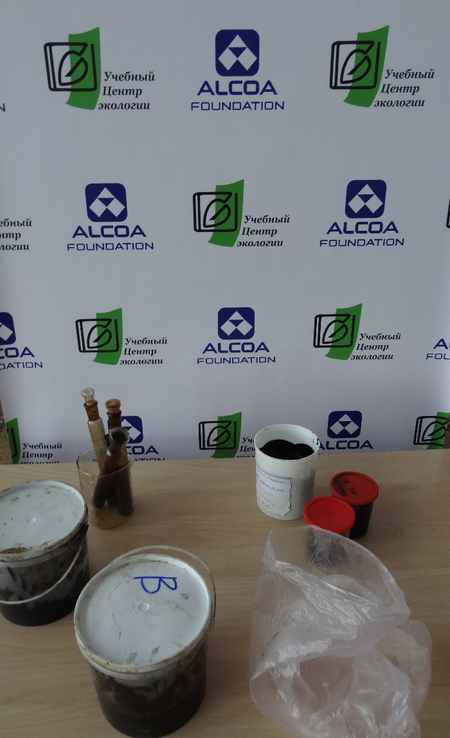 1. Products of the oil well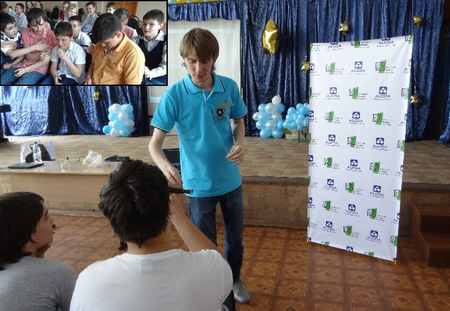 2. Sergei Sapronov showed students what it looks like oil


3. Lecturer tells the device the oil well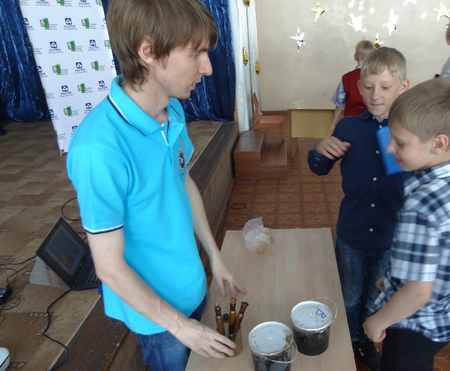 4. Even after the "Eco-hour" students asked questions and did not want to let guests