The "Green City" program expands the range of volunteers: June 14 in Samara Botanical Garden was environmental action involving students at the school number 93 GO Togliatti, Samara region.
The previous event was the first for guests from GO Togliatti, but it was not the only event in which they participated. In February 2013 93 school teachers were trained in environmental courses, which were organized by the Training Centre for Ecology under the "Green City." The course will enable the teachers to form the current vision for solving environmental problems and subsequently communicate the acquired knowledge to students through the educational process. The school year is over, and now the teachers along with the students moved to the stage of practical environmental activities. Training Centre for Ecology has supported the initiative of young ecologists and their mentors and provided the opportunity to participate in environmental action in the Samara Botanical Garden.
The territory of the Botanical Garden is a few tens of hectares, which employ highly qualified. However, they are not enough to keep the garden in order and, therefore, they always happy help of volunteers. This time the students were cleaning the dried grass. Aged grass is not only spoils the view of the garden as a whole, but also carries a certain risk. So, because of the intense heat, or simply by accident sparks grass can burn and cause tremendous harm to the botanical garden.
Grass piled in huge haystacks, which were then sent to the Samara Zoo as food for animals living there.
Students past event is very ponravilos.Oni said that would be happy to take part in other environmental actions of the Training Centre for Ecology.
The action was attended by 18 students at the school number 93 GO Togliatti, Samara region.
«Green City» program is supported by the Alcoa Foundation and Alcoa SMZ volunteers.
()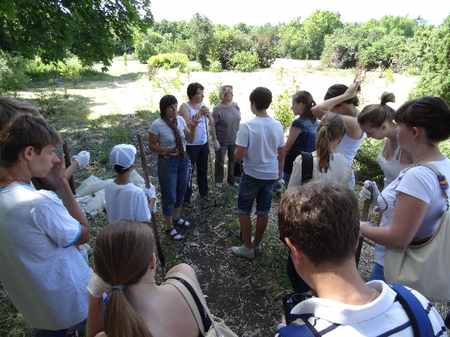 1. Head of the Department of flora Botanical Garden Irina Ruzaeva gives instructions before starting work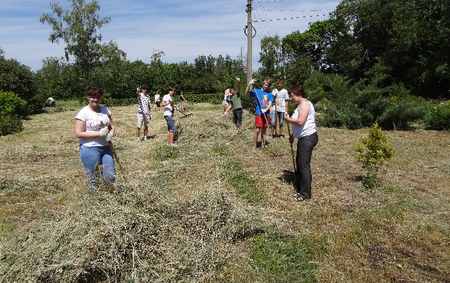 2. Dismantling the equipment for work distributed over the territory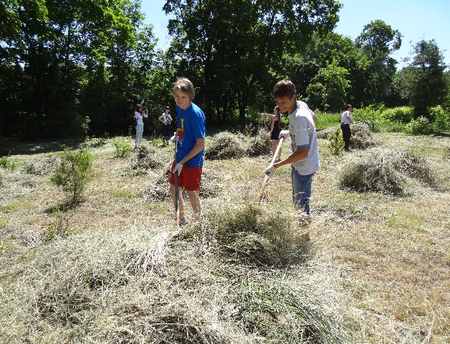 3. Raking the grass in small piles.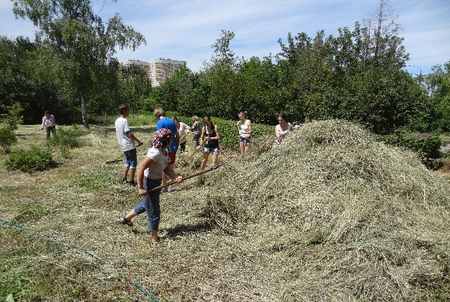 4. Joined forces to make one big haystack!


5. Now the area is clean and beautiful!