28 September 2013 young environmentalists school number 147 together with their biology teacher Galina Shishkina planted 10 pine trees in the schoolyard garden.
School 'Eco-Zone "for the third year groomed by caring hands of students at the school. And today, students have added 10 trees in its territory.
"We hope that our pine trees take root in our area and in a few years we will have a pine forest!" - Say the students.
Participants in the action:
Avtaev Ivan, 8 A class
Baygulova Nuria, 11 A class
Baldaev Arman, 8 A class
Gladkov Vadim, 8 A class
Gredasov Eugeney, 7 сlass A
Gulvas Anastasia, 7 B class
Kuznetsov Eugene, 8 B class
Mahmadzhon Dallaire, 7 B class
Ilya Mokhov, 7 Class A
Maxim Novikov, 8 A class
Alexander Stepanov, 7 class A
Rodion soldiers, 7 B class
Shirokov Dmitry, 8 A class
The action was attended by 13 students at the school number 147.
«Green City» program is supported by the Alcoa Foundation and Alcoa SMZ volunteers.
()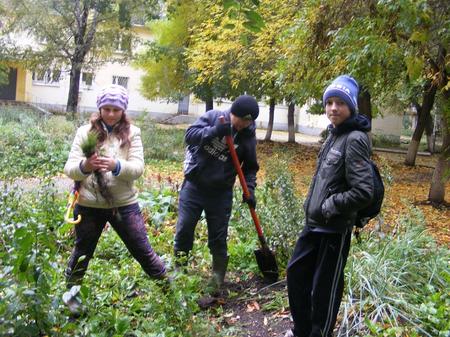 1. Prepare the the landing pit for the pines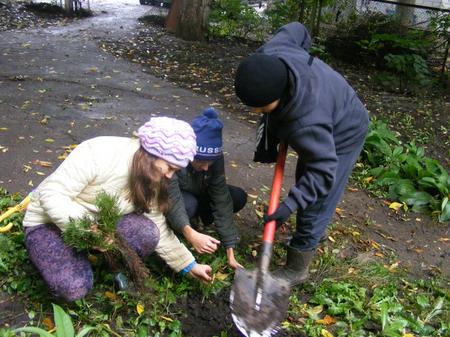 2. Planting seedlings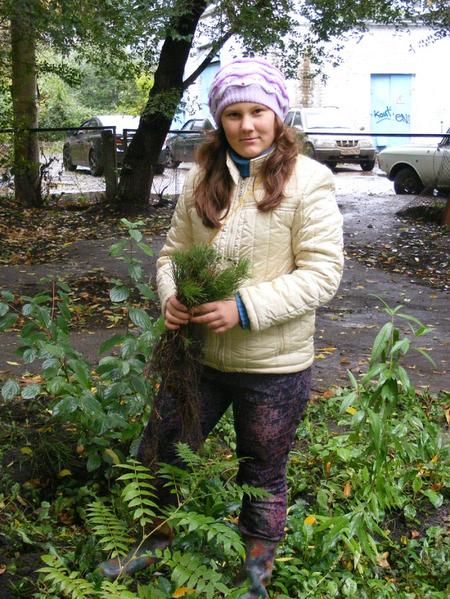 3. Nastya monitors the quality of crops