October 23, 2013 in Samara Botanical Garden was another environmental action. This time the sixth-grade pupils of the school number 147, along with their biology teacher Shishkina Galina arrived at the Оrangery of Botanical Garden in order to help keep her area clean and plants healthy and strong.
Head of Flora Botanic Garden Irina Ruzaeva explained the plan works and all of participants of the action went to the building Оrangery. But the first ten minutes in the Оrangery the work did not move a single step, since it was impossible to look away from the variety of exotic plants that do not grow in the wild in Russia.
Create a tropical climate conditions and to maintain it - it is a very difficult task. All the plants are located in an isolated area of the environment, in connection with this it is necessary to manually clean up the dried leaves, twigs, and abundantly watered plants. For this purpose here came the young environmentalists of school number 147.
During the action students cleaned fallen palm leaves that clutter up the narrow track of Оrangery, and way along it through the "jungle" was not easy, but very interesting. In addition to cleaning, students doing supplementary feeding plants which in the autumn grow worse and need watering with the addition of special fertilizers.
With all of the tasks students managed. At the end of the action Ruzaeva Irina had a tour for the guys and talked about the unusual properties of some plants of Оrangery.
The action was attended by 16 volunteers of school number 147.
«Green City» program is supported by the Alcoa Foundation and Alcoa SMZ volunteers.
()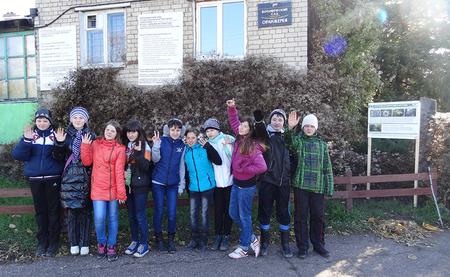 1. All together to do any work!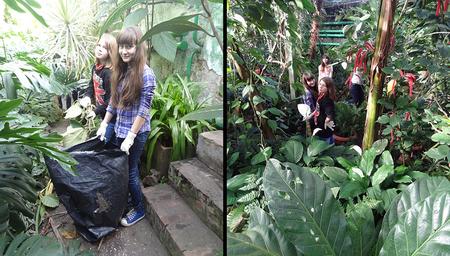 2. Restore order in the orangery


3. We collect water, add fertilizer and watered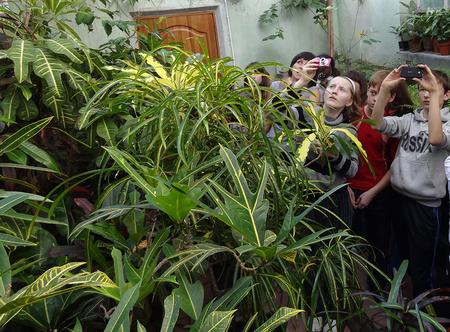 4. Excursion to "jungle"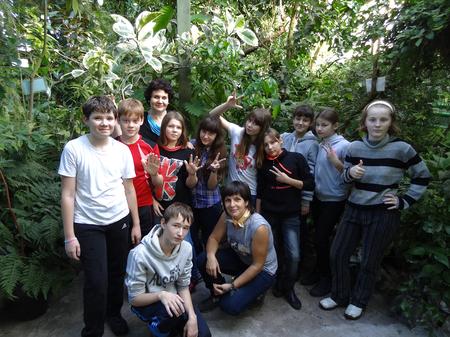 5. The friendly team of volunteers among the exotic plants