December 18, 2013 at school number 162 in Samara held environmental seminar for students of the 8 «В» grade. In this "Eco-hour" Nadezhda Smirnova - chief forester of the Krasnoyarsky forestry, told the students about the forests that grow in the Samara region.
Nadezhda Smirnova showed students a presentation that was recorded species composition of forests in the Samara region, as well as the area that is covered by forests. Moreover, the students learned about some of the features of different species of trees, such as birch that is experiencing very bad drought, and Acer platanoides grows quickly without human intervention.
In addition, Nadezhda Smirnova told on protected areas, which are located within the boundaries of the Samara region of Krasnoyarsky forestry and they are of particular importance.
Environmental seminar liked by students. They thanked Nadezhda Smirnova for such an unusual and interesting lesson.
In three seminars "eco-hour" was attended by 26 students.
The «Green City» program is supported by the Alcoa Foundation.
()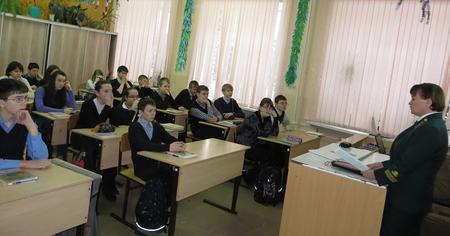 1. On the history of forestry in Russia tells Nadezhda Smirnova.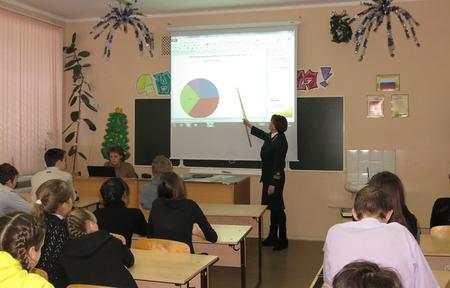 2. The species composition of forests in the Samara region.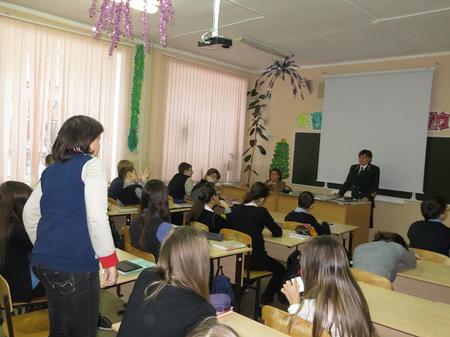 3. Studenty ask questions on the topic.