December 19, 2013 at school number 162 in Samara was one more environmental seminar. This time for the students 8 "A" Grade. Lecturer "Eco-hour" became Nadezhda Smirnova - chief forester of the Krasnoyarsky forestry.
Nadezhda Smirnova told about the basic problem of forest - fires. The main task of forest workers is to prevent forest fires. Trees in the forest burn very quickly. Within hours can burn dozens of acres of mature trees, the recovery of which takes 15-20 years.
Nadezhda Smirnova told the students how extinguish forest fires, as well as demonstrated the presentation that was shown special equipment for fighting forest fires.
In the second half of the "Eco-hour" students learned how to eliminate the effects of forest fires, namely as clearing land with burnt trees, prepare the soil and produce planting new saplings.
In three seminars "eco-hour" was attended by 30 students.
The «Green City» program is supported by the Alcoa Foundation.
()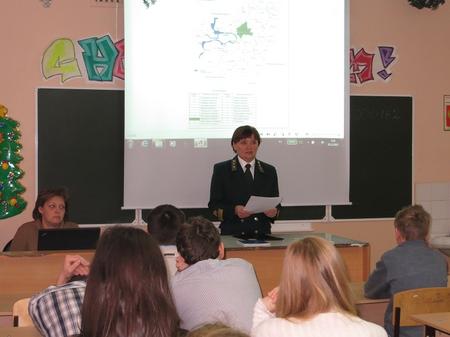 1. Nadezhda Smirnova - chief forester of the Krasnoyarsky forestry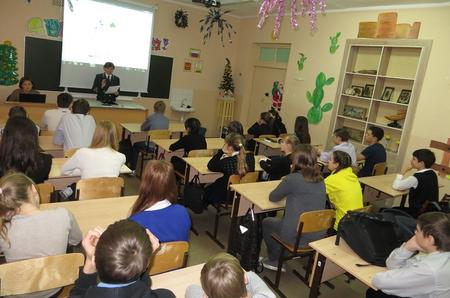 2. Pupils listen with great interest