December 20, 2013 at school number 150 in Samara was one more environmental seminar for 8th grade students. Visiting the school was Irina Ruzaeva - Head of the flora department of Samara Botanic Garden.
Irina told students about the specially protected areas, which are located within the boundaries of the Samara region. Students learned that such territories in the Samara region – 217. Each such area has a special status due to the fact that within the boundaries of protected areas are rare species of plants and animals, listed in the Red Book.
Also, students learned that the Botanical Garden also belongs to protected areas, as its territory there are more than 3500 species of plants, most of which are rare.
At the end of the workshop Environmental guys thanks Irina Ruzaeva for a very interesting and unusual lesson.
The "eco-hour" was attended by 34 students. The «Green City» program is supported by the Alcoa Foundation.
()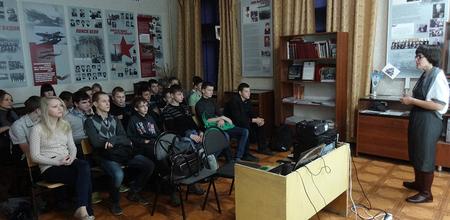 1. Irina Ruzaeva gave presentations about Protected area.