October 6, 2016, our permanent partners and activists - students of school number 147 under the guidance of their biology teacher Galina Shishikina went to help in cleaning the Botanical Garden.
Irina Ruzaeva - Head of Flora Botanic Garden met pupils and identified priorities for work. The children was purified plots collection area by autumn foliage. The weather was warm, though it was damp and the ground stick to shoes. Children worked with enthusiasm, wanting to do the job well. After the work performed, the students received very tasty apples from the Garden.
On this day, 12 students of sevenths classes school №147 school worked in the Botanical Garden - a unique natural monument, located near the center of the city of Samara. They are continuing school patronage, which began back in 2010 on the initiative of the Training Centre for Ecology within the environmental Project supported by Arconic Foundation.
A photo
()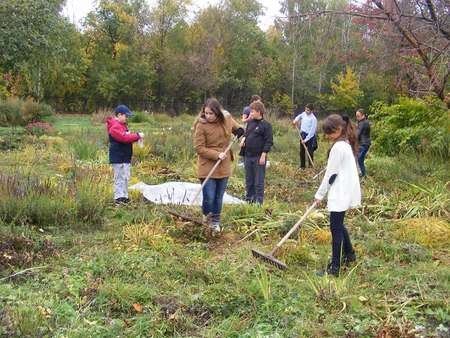 1. Work on the collection area.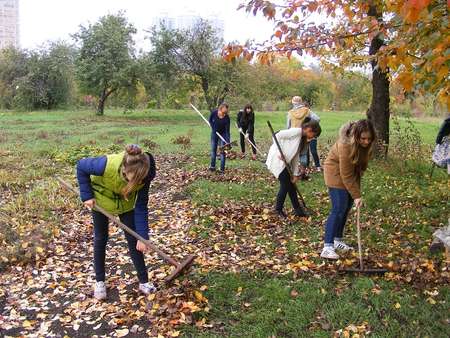 2. Cloudy weather - not a hindrance, if a noble cause!