October 14, 2016 took place the first four environmental seminars on the theme water. The participants of the first "Environmental hour" in this year were students of the school № 162 Samara.
"Eco-hours" conducted for the fifth classes students in the form of educational games "Meet - River" by project consultant and teacher of Biology Irina Konstantinova. It was exciting activities! Students simulated water - they are "transformed" in the water molecules and show its different forms: it is well known that the nature of the water may be in three different states: solid, liquid or gaseous. Children watched the solubility of substances, they "pollute" the water by household substances (dishwashing detergent, a pinch of soil, washing powder, gouache, sawdust) and then tried to clean up the dirty water. It turns out that very simply to do the dirty water, and then it is very difficult to clean. Students came to the conclusion: the person uses clean water, and returns dirty water to the river. We need to all and always take care of clean water!
The four "Eco-hours" was attended by 102 students.
This seminars is a part of the "Protecting the Eco-system of the Samara River" Project, which performed with the financial support of Arconic Foundation.
()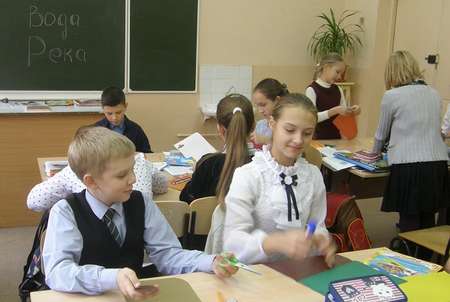 1. Exciting ecological game for students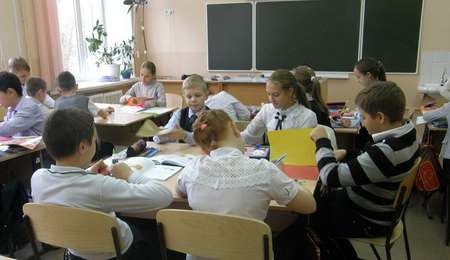 2. Modeling and discuss the problem of river pollution