October 17, 2016 "Eco-hours" held for 10-11 classes students of the school № 162 Samara in the form Quiz "Samara plumbing (or River-Water tap-Man)".
The scale of water consumption by residents of the city Samara can be seen in such a famous phrase, as "Samara vodohleb (drinking lots of water)". This is logical, because Samara, founded on the banks of the largest river in Europe should not experience a water shortage ever. But here's the paradox: in consequence of the fact that the place for the city was selected on an elevated promontory of the left bank of the Volga, the water supply Samara has always been a serious problem.
Quiz questions were on the knowledge of the history of the Samara plumbing water, use of river water for the needs of the city, the development of water resources protection system. Contest drawing was held on the topic at the end of lessons .
Environmental quizzes held in three classes 11a, 10a, 10b for a total of 56 students.
Events were held in the framework of the Project "Protecting the Eco-system of the Samara River", which performed with the financial support of Arconic Foundation.
()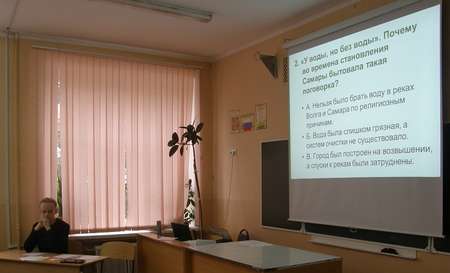 1. Questions of Quiz for participants


2. Joint discussion in teams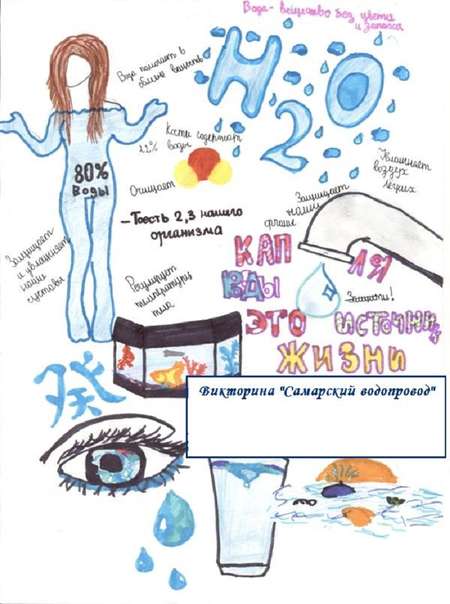 3. Drawings of Quiz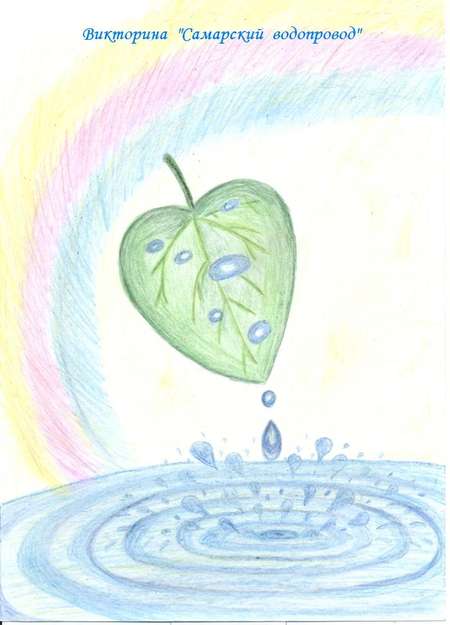 4. -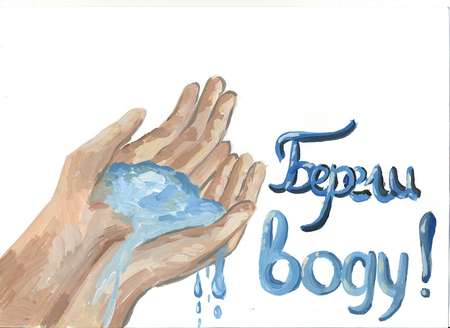 5. -