December 16, 2016 students of 10 B class of school № 162 prepared and conducted interactive Ecological Journal " Relics of the Samarskaya Luka" and invited to visit employees' Arсoniс SMZ ".
On a visit at children was Koptseva Valentina - a leading specialist in internal communications "Arсoniс SMZ", which talked about the company Arсoniс, work on the Samara Metallurgical Plant. Teacher of Biology Irina Konstantinova - the coordinator of works with students according to our environmental projects talked about past activities and objectives of the current project. Today the "Eco-hour" was held in the format of "student to student," when team of informants-students acted before other students of class: Lily Ismagilova, Dmitry Agamaliev , Arina Buklova, Rafael Abdulganiyev, Anastasia Poskonina, Julia Strokina, Victoria Nozdyakova, Darya Khudyakova, Violetta Zhiganova. Jana Elufereva coordinated the event and told about the importance of the National Park "Samarskaya Luka", his relics (meaning of the word, the significance of relics). Jana systematized collected by team the material to the thematic presentation that demonstrated and during environmental hour. Students were a little worried, but however, did everything great!   This ecological magazine is not completed, it is planned to add information about the animals - relics of the Samarskaya Luka and demonstrate in other classes of the school, in order to that important information could see the largest possible number of students.
Event was held in the framework of the Project "Protecting Thymus at Samarskaya Luka", which performed with the financial support of Arconic Foundation.
()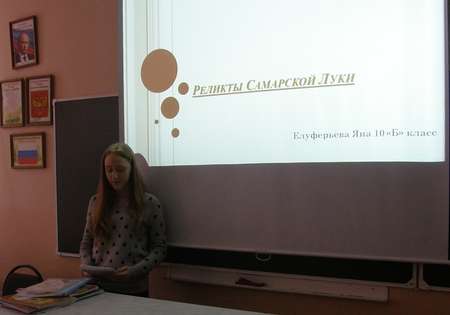 -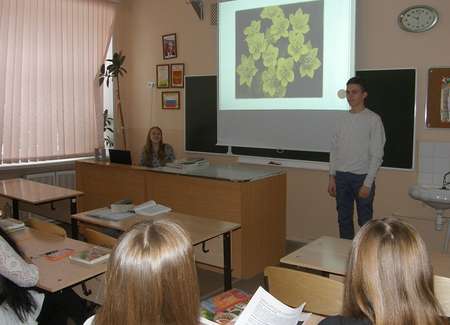 -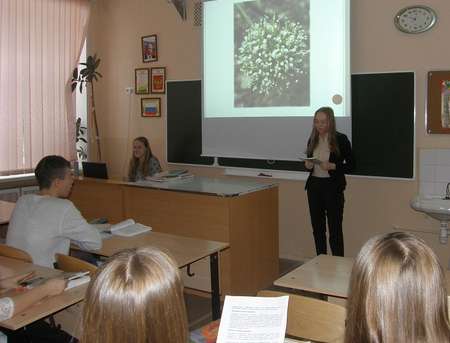 -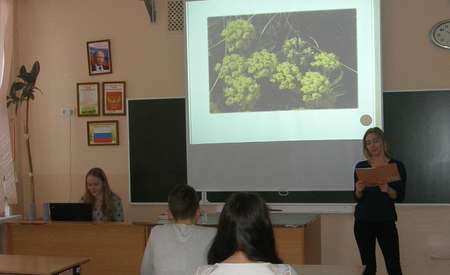 -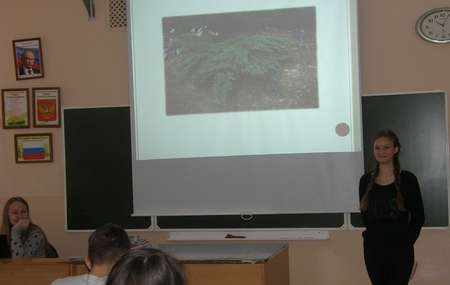 -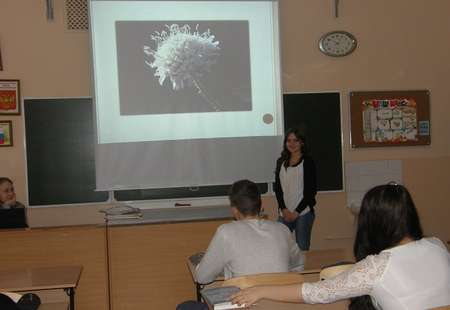 -