December 26, 2016 students of tenth class B of school № 162 under the guidance of biology teacher Irina Konstantinova conducted interactive Ecological Journal about endemic plants of the Samarskaya Luka for two sixth classes of their school.
Environmental hours called "To draw the endemic of the Samarskaya Luka", which, as the name implies, was finished by drawings with liked plant-endemic. Students-informants conducted oral magazine already easy and confidently, without worry, and they adapted the text for students mid-level.
As a result of two lessons, there are 49 drawings of endemic of the Samarskaya Luka! If only many plants could be saved by simply drawing by their!
Sixth graders liked the unusual format of the lesson, and tenth graders satisfied with their work.
Environmental lessons conducted in two classes: 6 A (22 students) and 6 G (27 students). Nine students of tenth class B participated in organizing and conducting the "Eco-hours."
Events were conducted in the framework of the Project "Protecting Thymus at Samarskaya Luka", which performed with the financial support of Arconic Foundation.
()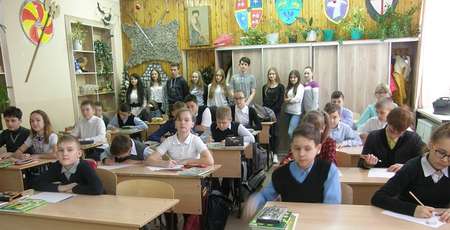 1. Team of tenth graders visited sixth graders.

2. The information is complicated, but interesting.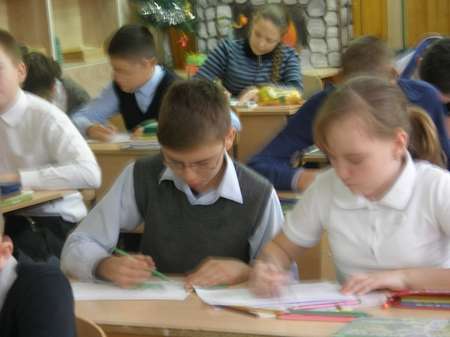 3. The creative process.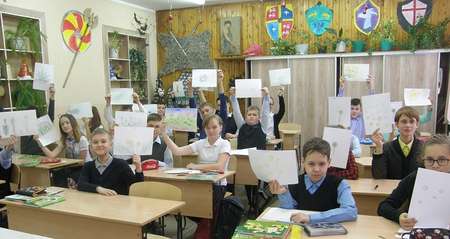 4. Class 6A: Our Glade of endemic!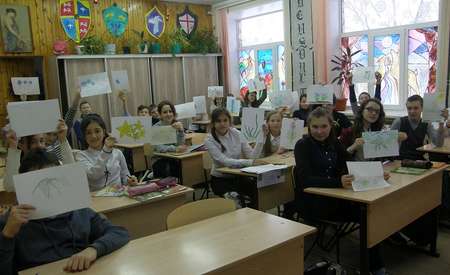 5. Class 6G: Our Glade of endemic!