The results of a geobotanical study of the number of endemic plants - Thymus Zhigulevsky - showed the effectiveness of creating an ecological path in the chosen place within the framework of the completed project.
On May 13, 2017, during the first large-scale action " Molodytsky Mound's endenics - our care", geobotanical work was carried out, coordinated by Galina Shishkina, a biology teacher at the Samara School No. 147 with her students. 10 trial meter areas were laid on the slopes of the Molodytsky Mound, where the number of Thymus Zhigulevsky was calculated.
The following results are recorded:
1 platform -21 pcs., 2 platform -15 pcs., 3 podium -20 pcs., 4 podium -23 pcs., 5 podium -15 pcs., 6 podium 14 pcs., 7 pavement -8 pcs., 9 podium -16 pcs., 10 platform -10 pcs.
Two months later, at the repeated counting during the monitoring visit on July 18, similar results were obtained:
1 platform -24 pcs., 2 platform -16 pcs., 3 podium - 19 pcs., 4 pads - 24 pcs., 5 pads - 15 pcs., 6 pads 14 pcs., 7 pads - 10 pcs., 9 pads -16 pcs., 10 platform - 10 pcs.
Even allowing the error in the research, visual inspection and photographic fixation clearly indicate the stability of the number of plants in the study areas. Undoubtedly, this is facilitated by the ecological path created in the course of our project and information stands that educate tourists about the value and vulnerability of Zhigulev's endemics.
This shows that we are on the right track, and such work requires continuation and regular monitoring.
Work was held in the framework of the Project "Protecting Thymus at Samarskaya Luka", which performed with the financial support of Arconic Foundation.
()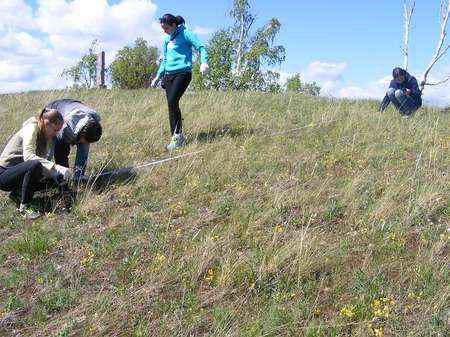 -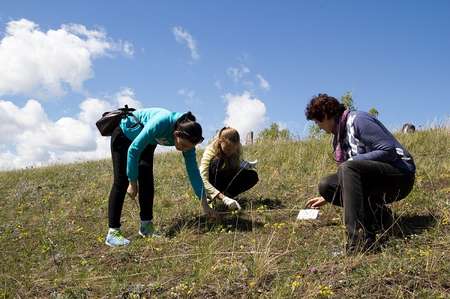 -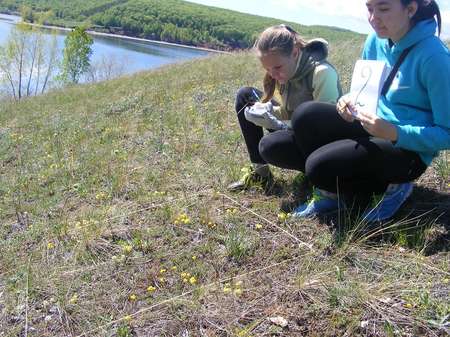 -